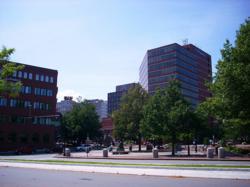 For many Americans the right to import drugs is not just about saving money it's about being able to source essential medications where they can't otherwise afford to purchase them locally
Winnipeg, Manitoba (PRWEB) March 31, 2013
Last September Maine's former Attorney General William Schneider, under pressure from local pharmacies, suspended drug importation programs that had been in effect since 2004. The Portlandmeds program allowed importation of drugs from Canada and is estimated to have saved the city $3.2 Million over the past 8 years. In a poll conducted last December by the Portland Press Herald 92% of respondents agreed that residents should be allowed to purchase prescription drugs from Canada. In response to public outcry, city officials have sponsored bill L.D. 449 to allow Maine residents to legally order medications from certain international mail order pharmacies.
Not everyone is happy about the bill to allow personal drug importation with the main opposition to the bill coming from local pharmacies via the Maine Merchants Association and the Maine Pharmacy Association. According to the Portland Press Herald, both organizations argue that international pharmacies should not be sending prescriptions to Maine residents as they are not licensed as a pharmacy in the state of Maine. PharmacyChecker.com, an online pharmacy verification program and drug price comparison service, points out "the Canadian pharmacy dispensing medication for the Portlandmeds program, is duly licensed in Canada where the medication is just as safe as the medication sold in the United States. We don't know of a single adverse health effect after eight years of the successful Portlandmeds program." Quality concerns were also quashed by officials from state government, the city of Portland and a wood products company in Guilford who also stated they experienced no quality issues in the 8 years in which they imported drugs from Canada.
The Canadian Pharmacy, an international mail order pharmacy located in Winnipeg, Canada has added its voice to support the new Maine Personal Drug Importation bill. David Zimmer, President of The Canadian Pharmacy, stated "It's great to see the residents and city officials of Portland, Maine taking action to protect their right to personally import drugs from international pharmacies. For many Americans the right to import drugs is not just about saving money it's about being able to source essential medications where they can't otherwise afford to purchase them locally. We wish the residents and officials of Portland luck in passing bill L.D. 449 and encourage more Americans to take action and contact their local and national representatives to secure their right to personal importation."
The Canadian Pharmacy has been providing its customers significant cost savings on their medications for over 10 years. As a CIPA certified online Canadian pharmacy and international prescription service The Canadian Pharmacy provides substantial savings on the cost of prescription medications.
About The Canadian Pharmacy:
Located in Winnipeg, Manitoba, The Canadian Pharmacy employs a dedicated team of licensed and experienced pharmacists, physicians, technicians, and customer service representatives to provide our customers with any and all information they may desire about their medications and their suggested use. The Canadian Pharmacy is a Member of the Canadian International Pharmacy Association (CIPA), the Manitoba International Pharmacist's Association (MIPA), is a 5-Check Rated Pharmacy by PharmacyChecker.com and a member of the Better Business Bureau.
The Canadian Pharmacy's mission is to provide safe, affordable access to high quality pharmaceutical products and services.