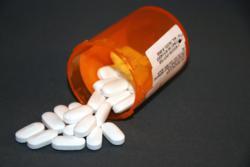 We serve Americans every day who report savings in excess of 50% compared with obtaining the exact same medications at their local pharmacy.
Winnipeg, Manitoba (PRWEB) March 31, 2013
Based on an observation that "Americans pay far higher prices for prescription drugs than do people in other wealthy countries" a recent study released by the Center for Economic and Policy Research (CEPR) has estimated the U.S. federal government could save $230 billion to $541 billion over the next 10 years if President Obama and Congress gave Medicare the power to negotiate drug prices. The study also projects that U.S. state governments could collectively save $31 billion per year if Medicare were enabled to negotiate with the pharmaceutical industry. The estimate of $31 billion is taken from projections based on the U.S. negotiating drug prices to achieve similar savings as Canada. These projections represented the lowest savings scenario and the CEPR further projected that if savings were achieved similar to those of other countries such as Denmark, total savings could add up to $73 billion.
The CEPR study went on to estimate the potential drug cost savings for each state and found California led the way with potential savings of $3.3 to $7.8 billion over 10 years. Florida, New York, Texas, Pennsylvania, Ohio and Illinois followed California in the projected savings rankings with each expected to save at least $1 billion each year. While this sounds like promising news for lowering drug costs in the U.S., it will be of little comfort to Americans who continue to bear the brunt of inflated drug costs today. Until congress takes action on this issue many Americans will continue to pay an estimated $1 on prescription drugs for every 70 cent spent by their Canadian counterparts. For many who are without adequate Medicare coverage it simply means they cannot afford the prescription medications they need.
The Canadian Pharmacy, an online mail order pharmacy based in Winnipeg, Canada, today commented on the study released by the CEPR. David Zimmer, President of The Canadian Pharmacy, commented "The projections made by the CEPR are staggering but are of no surprise. For many of our customers high drug prices in the U.S. means that they can't regularly fill their prescriptions or they don't fill their prescriptions at all. We serve Americans every day who tell us of their frustration with high drug costs in the U.S. and that by filling their prescriptions with us they can often save over 50% on the cost of obtaining the exact same medications at their local pharmacy."
In the closing statement of the CEPR study, the authors encouraged U.S. policy makers to "focus on developing a more efficient mechanism for financing drug research" than the current government granted drug patent system. It seems policy makers have a long road ahead to make lower drug prices a reality in the U.S. In the meantime advocates for access to safe and affordable pharmaceuticals in the U.S., like David Zimmer, encourage Americans to talk to their government representatives about these issues and to do some price comparison before they fill their prescriptions.
About The Canadian Pharmacy:
Located in Winnipeg, Manitoba, The Canadian Pharmacy employs a dedicated team of licensed and experienced pharmacists, physicians, technicians, and customer service representatives to provide our customers with any and all information they may desire about their medications and their suggested use. The Canadian Pharmacy is a certified member of the Canadian International Pharmacy Association (CIPA), the Manitoba International Pharmacist's Association (MIPA), is a 5-Check Rated Pharmacy by PharmacyChecker.com and a member of the Better Business Bureau.
The Canadian Pharmacy's mission is to provide safe, affordable access to high quality pharmaceutical products and services.