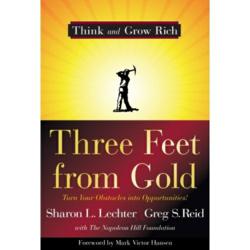 These Nine Steps will powerfully move anyone approaching honestly from "Why am I stuck?" to understanding what creates flow and lasting growth and abundance.
Munnsville, NY (PRWEB) March 31, 2013
May 7 to June 25, Kwan Yin Healing will offer "The Reconnective Journey," a teleseminar to take participants from their ordinary world through the inner work necessary to free themselves to move forward in their life goals. A series of free Tuesday evening teleseminars has presented material related to this journey; the next one, Tuesday April 2, will focus on "Leaving your comfort zone, facing your fears, and why do to it." Registration for this and future calls is available at http://mad.ly/signups/75430/join.
Last week's teleseminar focused on "Why are we stuck? What keeps us stuck? How can we get unstuck?" Nine steps were presented for this process.
Step 1) Understand what's not working.
Three ineffective roles populate the world: Prosecutor, Victim, and Rescuer. The Prosecutors are the tough manager, the strict teacher, the overbearing parent, who actually just convince people to avoid them. Victims look at Prosecutors as the problem, but that means the Victims' behavior is always off the hook, not responsible for anything, and thus unable to change it. Rescuers at first seem great, but afterwards, when life isn't perfect, the Victims turn on the Rescuers for "not rescuing good enough." Victims become Prosecutors.
So recognize two points: (a) give up trying to control others, and (b) acknowledge that the current approach isn't working. People will endlessly defend what isn't working, but something has to change—and that's the old way.
Step 2) Get help.
The old way created the current problem, and maintains it. Get help: more resources, more ideas, people who aren't stuck in the same place, because they don't have the same stuck mindset. At more advanced levels, this is all the more important, because on new ground, and the help of guides who have been in the new situation is required.
Step 3) Find a spiritual center.
This can be, but doesn't not have to be religious or traditional. Forget about disbeliefs—these are irrelevant. What are the actual beliefs, however minimal—Tao, nature, energy, what? These can be very small, but whatever those beliefs, we need that focus. Construct a daily spiritual practice around this. Perhaps morning reading, evening meditation, or a quiet cup of tea with a favorite tree, but the power is in daily practice. It will build in ways unimaginable until experienced. This daily touchstone is necessary to move forward—whatever happens, it allows a start fresh again from this personal deep truth.
4) Take a Personal Examination.
What is the current situation, really, and what is desired? Most people don't get what they want because they don't know what it is. Create a dissonance between the reality of the current situation and where the desired outcome might be. Blaming others for the status quo won't work. To reclaim power, reclaim self—all of it. This is NOT a pain free process, but an essential one.
Watch for pointing fingers. At whom? What's the problem? What does this situation threaten – lots of things are problems that don't cause any bother, so why is this one standing out? What's the personal contribution to it? Even if just 5%—this the beginning of power. What's good about this situation, even if only a little? Gratitude is also power. How is this other person suffering (hurt people hurt people)? Be patient with people struggling through their own "stuff." Wish them well – that's for the wisher, not them, as it separates wisher from the stuck situation.
Step 5) Where are there weak spots?
Weak spots are not bad—they just need healing and strengthening. Just identify them. Then become willing to work on them. Ask for help, from others and from that spiritual center, that touchstone of truth.
Step 6) Fix our side of problems.
Where has harm been done to others, even if in misunderstanding? Make it right—not so much for them…or this will keep one stuck. Do this with someone else to remain accountable and personally honest. This is not "I'm sorry," but making these situations right (where possible or realistic). Get clean and free.
Step 7) Continue self-examination, and simplify.
Simplifying allows the flow of "luck." It allows one to become responsive, aware. Judgments are attachments—cut them off. As Don Miguel Ruiz advises—"don't make assumptions, don't take anything personal, be impeccable with your word, and always do your best." Keep things simple. Without the clutter, the "luck" falls into place.
Step 8) Continue to develop the connection to the spiritual center.
Greg Reid, author of "Three Feet from Gold," interviewed hundreds of successful people, all of whom asked "How may I serve you?" Develop a habit of humility and service, asking for help regularly. Keep seeking the inner self vs. mental-ego-dominance.
Step 9) Freely share.
Getting unstuck is not about ego, but love and compassion. Sharing and serving keeps things green and relevant for ourselves. Like streams, water needs to continually flow both in and out, or we become flooded or stagnant—and back to stuck.
This process is a small portion of The Reconnective Journey. However, these Nine Steps will powerfully move anyone approaching honestly from "Why am I stuck?" to understanding what creates flow and lasting growth and abundance. For more information, see http://thereconnectivejourney.com, an offering from the Kwan Yin Healing suite of healing strategies.