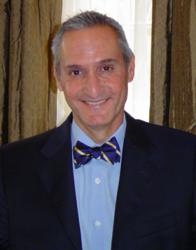 Beverly Hills, California (PRWEB) March 11, 2013
Sotheby's International Realty, Inc. is pleased to announce that real estate specialist Gregory Moesser has joined the firm's Beverly Hills brokerage office. Greg Moesser is considered one of Los Angeles's leading agents and specializes in the highly coveted neighborhoods of Beverly Hills, Bel Air, Hollywood Hills, Hancock Park and Malibu.
"Greg is a strong and seasoned real estate professional who is greatly respected in the community," said Frank Symons, Executive Vice President and Chief Operating Officer of Sotheby's International Realty's Western Region. "With a strong desire to provide the best for his clients, Greg has a personal commitment to always provide the highest level of professional service and representation. We look forward to the talents and enthusiasm that he will bring to our team."
"I am excited to be a part of such a renowned international real estate brand," said Moesser. "I'm even more excited that my clients now can experience the extraordinary benefits of Sotheby's International Realty's global reach, with access to buyers and sellers from around the world through an extensive network of affiliated firms, as well as its sophisticated marketing, one-of-a-kind luxury partnerships and exclusive relationship with the Sotheby's auction house."
Moesser holds the professional designations of Certified International Property Specialist (CIPS) and Architectural Collection Accredited (ACA). As a specialist in representing international buyers and sellers, he has been an invited featured speaker at global real estate conferences, both in the USA and Europe. In addition, Greg is an architecture enthusiast and is able to offer an encyclopedic knowledge of Los Angeles's most significant, historic and celebrity pedigreed properties.
As a previous recipient of an "LA Super Agent" designation by Los Angeles Magazine, Greg has represented some of the area's finest homes. Several of his properties have been featured in Architectural Digest Magazine, national television shows and major international publications. He has also represented clients worldwide, including buyers from Europe, Russia, China and the Middle East.
Greg can be contacted directly at 310-770-9014 or via his award-winning website, http://www.LAClassicEstates.com.