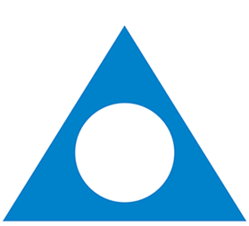 Sometimes when clients need a peer to be involved with them... that's where an Al-Anon support group, a sponsor and other members of the group can be a resource for them to call."
Virginia Beach, VA (PRWEB) April 03, 2013
In a new podcast from Al-Anon Family Groups, counselor Valerie Montgomery explains why she refers her clients to Al-Anon. Montgomery's comments are in "A counselor refers women to Al-Anon Family Groups," part of the "First Steps to Al-Anon Recovery" podcast series at al-anon.alateen.org.
Montgomery, in private practice at Beyond Beautiful in Colorado Springs, Colorado, said, "I like to work with all my clients to expand their support system so they can have several avenues to lean on when they feel tenuous or shaky in their own process."
Montgomery recommends Al-Anon to professionals who consult with her about their clients. "Not everyone knows about Al-Anon," Montgomery said. "Sometimes when clients need a peer to be involved with them, someone to talk with them for extended periods of time or be a resource for them in the middle of the night, or someone who can come to their home—that's where an Al-Anon support group, a sponsor and other members of the group can be a resource for them to call."
Al-Anon Family Groups are for families and friends who have been affected by the problem drinking of someone close to them. Nearly 16,000 local groups meet every week throughout the U.S., Canada, Bermuda, and Puerto Rico. Al-Anon Family Groups meet in more than 130 countries, and Al-Anon literature is available in more than 40 languages. Al-Anon Family Groups have been offering strength and support to families and friends of alcoholics since 1951. Al-Anon Family Group Headquarters, Inc. acts as the clearinghouse worldwide for inquiries from those who need help or want information about Al-Anon Family Groups and Alateen, its program for teenage members.
For more information about Al-Anon Family Groups, go to al-anon.alateen.org, or read a copy of "Al-Anon Faces Alcoholism 2013." Find a local meeting by calling toll-free: 1-888-4AL-ANON, Monday - Friday, 8:00 a.m. to 6:00 p.m. ET.