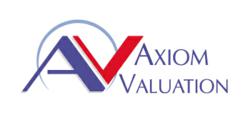 investors are not properly served by the traditional credit rating model
(PRWEB) April 02, 2013
Axiom Valuation Solutions (Axiom), a nationally recognized valuation firm, has provided credit risk assessments of fixed income securities issued by private firms since 2008. Axiom is now bringing its credit risk analysis expertise to the public markets and rating high credit risk public debt.
According to Dr. Feldman, Axiom's Chief Valuation Officer, "Axiom is not trying to compete with any of the major credit agencies. We are not casting a wide net. Our focus will be on high risk debt issued by industrial firms for the most part. We believe that the inherent conflict of interest in the business model of the major credit rating agencies precludes credit ratings that are unbiased and transparent. Hence, in my view, investors are not properly served by the traditional credit rating model."
Axiom's credit rating reports are available for a fee at http://www.axiomvaluation.com. The reports are updated on a regular basis or after major credit events. Axiom's approach is straightforward: Axiom's credit platform is made up three major components designed to accurately measure credit risk. The first is a set of standard credit risk models. The second is a firm and industry competitive assessment tool designed to measure a firm's competitive advantage. This tool assesses the degree to which barriers to entry are defensible and therefore offer a protective cushion for principal and interest. The third component is a default calibration analytic, based on robust Monte Carlo techniques, to provide the investor with the probability of default.
Agencies that are paid to rate credit often have access to private information, but how this information is used to augment the publicly accessible information is unclear. This process may give investors basing their investment decisions on agency credit ratings a false sense of security about the inherent credit risk of the securities being considered.
Since the analysis underpinning Axiom's assigned rating is fully transparent, investors can better assess the inherent risks in the credit. "This is generally not the case for most credit rating agencies since they hide behind the notion that their systems are proprietary," opines Dr. Feldman. Although Axiom's analysis is based on publicly available information, its analytical framework allows it to glean insights into the risk of the credit that add significant value for the fixed income investor.
"Axiom's credit platform has been tested and vetted by both investors and the audit community" states Dr. Feldman. "This does not mean that either constituency is lending its imprimatur to Axiom's credit assessments but it does mean that the system has been road tested and proven to work" says Dr. Feldman.
About Axiom Valuation
Axiom Valuation is a leading financial security, illiquid asset, and business valuation firm specializing in the application of fair value for financial reporting purposes. Fair value pricing requires the use of analytical tools, acceptable financial models and highly trained market professionals who understand the idiosyncratic nature of market outcomes as these events relate to fair value