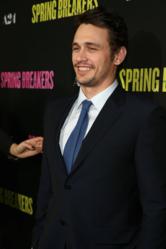 "With a movie career that is only getting stronger, expect to see James step into more character roles where he will be unrecognizable!"
Doylestown, PA (PRWEB) April 01, 2013
Psychics Foretell.com's celebrity psychic prediction blogs the careers and love lives of Aries stars such as James Franco, Laz Alonso, William McNamara, Adrien Brody, Quentin Tarantino, Paul Rudd, Eric Roberts, Shemar Moore, Eric McCormack, and Brett Ratner.
Psychics Foretell.com follows celebrity stories. The celebrity predicting blog is yet another endeavor, for the company who's been in business for 20 years.
Aries stars such as James Franco and Laz Alonso have been garnering high notoriety with their current hit projects. Franco stars in two films this month, "Oz the Great and Powerful" and "Spring Breakers." Known for his quirky and colorful characters, Franco has often received mixed reviews from film critics and fans alike. Of Franco, psychic advisor Spirit says, "I see that James Franco is great to work with as a co-star. He is easy going most of the time. When it comes to his acting, he's very serious about it." Alonso, on the other hand, has emerged from guest starring roles to playing detective Will Moreno in NBC's hit series, "Deception."
Psychics Foretell.com will have their predictions on their blog for fans of the stars.