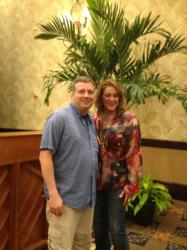 Success in real estate is a factor of two things, education and action. We can help with the education.
Pittsburgh, PA (PRWEB) April 08, 2013
The members of the Western Pennsylvania based Pittsburgh Real Estate Investor's Association are privy to a series of discounts and special deals that come with membership in the group. Most of these discounts and benefits are directly related to the local Pittsburgh area companies that support the club. These companies generally represent industries that dovetail with the activities of either land lords or real estate investors, and include representatives of trades like plumbers, electricians, real estate agents, property managers, water proofing, pest control, property staging, and a host of other related professions.
There are also a number of discounts from big national companies like Home Depot, Sherwin Williams, Avis Car Rental, Roto-Rooter, Office Max, FedEx and many others that come to members because the club is part of the National Real Estate Investor's Association.
Now Club President Josh Caldwell of Caldwell Holdings LLC has taken the discount program to an unprecedented level, with the addition of discounted educational products. These products are in very high demand among both professional real estate investors and aspiring novices. There are a handful of people in American who are successful at making money in real estate and who have created educational materials to share their success techniques with their students. It is a rare individual who can make a lot of money in real estate, and have the communication skills required to transmit that knowledge to strangers.
Falling back on his personal relationships with many of the most popular and best known real estate gurus, Mr. Caldwell has sought out and secured special deals for potential investors who want to learn how to make money, escape the rat race, and enjoy the fruits of financial freedom. A collection of these special deals are maintained on a special section of the Pittsburgh real estate club's web based forum. This page is titled appropriately "Special Deals". From this page, the reader has only to click through to find the special deal offered by such real estate legends as Ron Legrand and Robyn Thompson, as well as specialty educators like Jay Conner who teaches people to raise private money to fund their investments, and Renown Attorney Lee Phillips and his asset protect course. There is even a link that will take the reader to a site where they can claim a free retirement game plan from Strongbrook, the company that creates customized, real estate based retirement plans.
The purpose of this new and expanded benefits package is to entice potential real estate investors to at the very minimum visit the group's web site, where a free downloadable E-Book awaits. The main inducement prior to this program was the free newsletter that is still available to anyone who wants to sign up. The newsletter is a valuable resource that could easily be sold, but the focus of the club has always been to help people learn how to make money.
This new program could be the launching pad for anyone who wishes to learn how to make money in real estate.