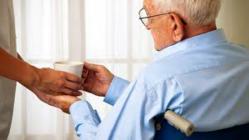 I would not want a loved one of mine to be treated with anything less than the kindness, dignity and respect they deserve, regardless of how much they are paying.
Bolton UK (PRWEB UK) 2 April 2013
Ageing and a loss of independence was recently cited by Psychology Today as one of the greatest fears of modern life; with the prospect of spending those final years in a care home considered a last resort. Worries about care home negligence are often at the forefront of the mind.
However, with the rise of 'Luxury' homes, a care home may become the first choice for those who can afford the fees.
According to the local news source 'Get Surrey,' work has begun this week on a new 60-bedroom luxury care home in Horley, Surrey. Modeled on boutique hotels, the care home features a hair and beauty salon, a nail bar, a café, a library and a beautifully landscaped garden. While being pampered, residents will receive unparalleled care from leading specialist facilities.
As reported in 'Get Surrey' there are three similar homes currently in existence and a further ten planned across the country. Luxurious care homes are undoubtedly in demand. While this may be welcome news for the affluent, where does this leave those destined to live out their years in the stereotypical care home we have become accustomed to?
Sky News recently reported the lack of basic requirements associated with Care Homes; with training not considered compulsory for new recruits. According to the report, pensioners are regularly left in the hands of staff who have "no idea what they are doing" leading to an increase in care home negligence claims.
If an elderly relative or loved one takes residence in a care home, complete trust is placed in the carers taking responsibility for them. Unfortunately, as reported in a recent BBC Panorama expose, care home negligence is increasingly prevalent; demonstrating a pervasive disregard for the health, safety or dignity of their occupants.
If, as according to Sky News, care home staff have "no idea what they are doing," standards are likely to slip even further.
Whilst many would find it preferable to spend their senior years being pampered in a luxury care home, the reality is that the general population will receive only be able to afford basic accommodation. While to an extent that is expected, paying less shouldn't mean you receive sub-standard care.
Asons Executive, Thomas Fairclough has released the following statement –
"Frankly, it's appalling that the elderly are receiving care from staff who haven't even received basic training. I would not want a loved one of mine to be treated with anything less than the kindness, dignity and respect they deserve, regardless of how much they are paying."
If a loved one or relative is injured or abused, not only is it frustrating and sad, but there is also the added worry of a repeat occurrence. It is important that any instance of care home negligence is reported, ensuring that new safeguards and improvements are put into place.
If you, or someone you know has been affected by care home negligence speak to Asons today to find out about what kind of help is available. You can contact them on: 0844 850 1062 or you can fill out their claim form at http://www.asons.co.uk
Sources:
Panaroma - Undercover Care: The Abuse Exposed -bbc.co.uk/programmes/b011pwt6
March 25th 2013 - Work starts to build 'luxury ' care home -getsurrey.co.uk/news/s/2131420_work_starts_to_build_luxury_care_home
psychologytoday.com/blog/face-it/201102/too-young-look-old-what-youth-fears-about-aging
news.sky.com/story/1062323/care-home-staff-must-have-proper-training

About Asons Solicitors:
Asons Solicitors is a Bolton-based law practice that specialises in personal injury and industrial disease claims. Founded by brothers Imran Akram and Kamran Akram, Asons Solicitors has developed to become a young and dynamic law firm that delivers practical solutions to clients in times of difficulty. Their continued focus on their staff has seen them awarded with the Investors in People "Gold Award"; which is reflected in the professional and personable approach they take in working with clients. They strive to grow and to develop, and their supportiveness and attention to detail ensures that their clients use them time and again.
For further information contact:
Email: info (at) asons (dot) co.uk
Website: http://www.asons.co.uk