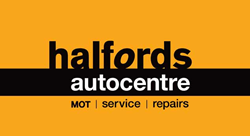 Drivers are in danger of being taken for a ride. For example, our independent benchmarking shows that motorists are paying up to 40% more for a Full Service on their car to use manufacturer approved garages
(PRWEB UK) 2 April 2013
Halfords Autocentres is urging drivers to look beyond the complementary coffee they are offered by garages carrying out work on their vehicles and at the true value of the service being delivered.
The call to action follows a recent study undertaken by the leading independent garage business that found more than one in six car owners are unwittingly tied into maintenance deals when purchasing their vehicle or slavishly return to that garage because they are unaware of the better value options open to them.
Rory Carlin from Halfords Autocentres said: "It has been a decade since European legislation was put in place that gives car owners the right to choose their own garage for repair and maintenance work without invalidating their warranty.
"However, the initial furore has long since died down and independent garages now clearly need to reach out to drivers more effectively if they are to help them overcome an over reliance on car retailers and franchises affiliated to particular manufacturers."
Halfords Autocentres' research found that 17% of both men and women make their garage selection based on where their car was purchased. However age does play a factor, with young first-time drivers and older motorists being far more likely to make this default choice.
Among drivers aged 18-24, 17% reported their garage choice was dictated by where they bought their car whilst rising to 18% for drivers aged 55-64 and 30% of those aged over 65.
However, there was a marked difference for owners aged 25-34 (11%) and 35-44 (10%) - suggesting that this group of drivers, whose new car buying and maintenance habits were being formed ten years ago when publicity for the incoming legislation was at its height, have retained the information.
Rory Carlin added: "Drivers are in danger of being taken for a ride. For example, our independent benchmarking shows that motorists are paying up to 40% more for a Full Service on their car to use manufacturer approved garages – often more if customers take advantage of online promotional offers.
"But this is not just about shopping on price. Drivers need to consider whether the service and workmanship they are getting is of a high standard or whether the complementary latte they are offered when they drop off or collect their vehicle is really masking poor overall value for money."
From highly trained technicians capable of working on any make or model of car, to guaranteed replacement parts, a price match guarantee and the backing of a minimum 12 month warranty – many drivers don't realise that independent garages can deliver the same quality and peace of mind as a main dealer often at a more affordable price.
Throughout April Halfords Autocentres will be highlighting the valuable role that independent garages play in offering motorists a competitive alternative for vehicle repair and maintenance work - hosting online discussions with customers, launching special promotional offers, running competitions and championing the free-of-charge services that many independent garages offer.
Activity begins from April 7 - the date on which notorious highway robber Dick Turpin met his end - so to be kept informed about the activity taking place in April follow us on Twitter @Halfords_uk and the Halfords Auto Facebook page.
ENDS
Media contacts:
Stuart Humphreys, Automotive PR Manager
T: 01527 513410, M: 07738 751930
E: stuart.humphreys(at)halfords(dot)co.uk
Notes to editors
*Research study data was gathered by Your Say Pays from 1,100 UK drivers during January 2013.
About Halfords Autocentres
Halfords Autocentres is a leading independent car servicing, repair, tyre and MOT garage network. We employ highly trained ATA accredited technicians and use the latest in vehicle diagnostic equipment to deliver dealership quality work at affordable prices.
Being independent expert's means that we are able to repair and maintain any make or model of car in line with the manufacturer's standards, whilst offering a local price match promise and peace of mind in the form of a minimum guarantee of 12 months or 12,000 miles on work carried out. (See website for terms and conditions)
The Halfords Autocentres name may be a recent addition to our 270 centres, but our heritage spans more than three decades and we serve over 750,000 customers every year - with over 8 out of 10 of them being happy to recommend us to their friends.