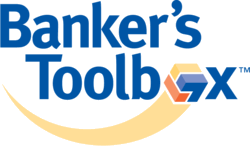 Our employees are true experts in their fields and constantly pursue excellence.
Austin, TX (PRWEB) April 02, 2013
The employees at Banker's Toolbox have consistently been at the forefront of BSA/AML expertise. Through their years of work in the field, numerous certifications, and recognition from national organizations, they have proven again and again to be foremost in their trade. Maleka Ali, Director of Customer Relations at Banker's Toolbox, recently demonstrated this industry leadership again by participating in the CAMS-Audit Inaugural Class in January.
Sponsored by ACAMS, the CAMS-Audit is unique in the AML/CTF and financial crime prevention community and bank secrecy act training. Building on current CAMS expertise, CAMS-Audit is advanced training designed to equip professionals with essential knowledge, reinforce internal controls and enhance their abilities to meet regulatory expectations. According to the ACAMS website, "CAMS-Audit certified professionals can count themselves as elite in the AML Audit arena."
Banker's Toolbox CEO, Daniel Cho says, "Our employees are true experts in their fields and constantly pursue excellence. Maleka's pursuit of this certification is the latest evidence of this. Our customers are able to trust our ability to produce anti-money laundering software and provide world class education because we have proven our knowledge on all things BSA/AML."
As the Director of Customer Relations, Maleka oversees the training and consulting division of Banker's Toolbox which performs outsourced BSA/AML monitoring, program evaluations and risk assessments. In addition it provides training for the 600 financial institutions currently using BAM, the money laundering detection software from Banker's Toolbox. Maleka's continued pursuit of excellence and industry accreditation adds tremendous value to the programs she oversees and her clients are grateful for her expertise.
"Essentially, it is a graduate level CAMS course," Maleka says. "Much like any graduate level work you cannot simply attend a class and receive this degree. You are expected to contribute, both with group projects in a classroom environment, and by adding to the industry's knowledge base with research and a written whitepaper. The CAMS-Audit certificate makes you prove you are bringing something to the table."
Maleka is slated to complete her whitepaper by fall 2013. Once approved by the committee, she will receive her official certification. It will add to a distinguished career with other highlights such as serving as faculty member at America's Community Bankers National School of Banking, receiving her CAMS certification and guest speaking and instructing at various conferences, including the Association of Certified Fraud Examiners.
About Banker's Toolbox, Inc.
Austin, TX-based Banker's Toolbox, Inc. helps community financial institutions manage risk and streamline compliance examinations. The company's product suite consists of proven solutions for money laundering detection and reporting, risk management through fraud and kite prevention, secure wire processing automation, and commercial real estate loan portfolio risk assessment. The Banker's Toolbox team is a unique combination of seasoned bankers, former regulators, and information technology consultants who specialize in designing, developing, and implementing risk management solutions while providing unparalleled customer service. For more information, visit the company's website at http://www.bankerstoolbox.com.