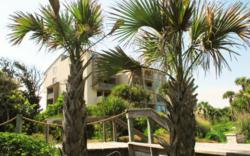 ...the ideal place to make life-long memories for family and friends.
Amelia Island, FL (PRWEB) April 02, 2013
Prudential Chaplin Williams Realty is pleased to present the incomparable 1364 Shipwatch Villas for sale to the discriminating buyer. For the incredible sales price of $709,000, this exceptional home within the Omni Amelia Island Plantation will offer the right buyer the ideal place to make life-long memories for family and friends.
Recently renovated Omni Amelia Island Plantation boasts luxury resort-style living with the amenities of a close-knit community. The neighborhood features a vibrant ocean, golf and tennis community that is being renewed, and redeveloped, and re-imagined at every turn. Owners at Omni Amelia Island Plantation are excited about the enhancements to the hotel, convention center, grounds, pools, tennis courts, golf courses, and parking.
The tasteful, newly remodeled, 1364 Shipwatch Villas beams with sunlight and delights with ocean views. It is a charming, one-of-of a kind, three bedroom, three bath home certain to please those who wish to enjoy the laid-back atmosphere for which Amelia Island is so renowned. Large windows enhance the spacious rooms (a total of 1943 square feet of living space) and invite the warmth of Florida into this retreat designed for those select few who will appreciate its close proximity to the world-class shopping, dining and entertainment offerings of Amelia Island.
1364 Shipwatch Villas, an end unit with two separate balconies, affords spectacular views of the Floridian sunrise over the ocean, the perfect way to begin a day at the beach, golf course, tennis court or sparkling pool. Complete with all the modern conveniences, this move-in ready, furnished unit is the ideal home for a family or couple seeking their own oasis in Nassau County.
The privilege of living on Amelia Island is reserved for those who value an up-scale lifestyle amidst the natural beauty of the remarkable Florida vistas and temperate climate. The unique opportunity to do so awaits in the comforts of this Prudential Chaplin Williams' premier listing of 1364 Shipwatch Villas. This superior home is unmatched in the Nassau County real estate market, and with it's recently reduced price, is likely to move quickly as the warmth of summer approaches. Prospective buyers will want to take advantage of a personalized tour of the home, the grounds and the amenities soon and start their new life on Amelia Island.
To schedule a private viewing of 1374 Shipwatch Villas, call Prudential Chaplin Williams Broker/Associate, Karen Werling at 904-556-9549.
About Chaplin Williams
Prudential Chaplin Williams Realty is a full-service real estate brokerage serving all of North East Florida and headquartered on Amelia Island. Chaplin Williams Rentals is a full-service professional property management company also located on Amelia Island, Florida. Both companies were established by owners, Dee Chaplin and Hugh Williams. The reputation of Prudential Chaplin Williams Realty is unsurpassed in Amelia Island, and the exceptional real estate listings they offer, including Amelia Beach oceanfront condos and Fernandina Beach homes, are some of the most exciting on the market today.