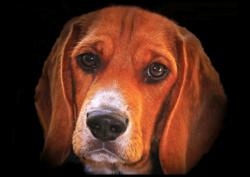 My goal is to recognize and understand the feelings and emotions that a particular image will elicit in other people as well as myself
Wauwatosa, WI (PRWEB) April 02, 2013
Mid-West based artist and photographer Elizabeth Sohnle announces her new online art gallery called LizArt Gallery. The recently launched site, gallery and store, include her own original, professional photographs from across the country, ranging in location from Alaska all the way down to Florida. Her photography subjects range from a dog's life on the water and incredible birds-of-prey action shots, to winter landscapes and abandoned cabins in the forest.
Elizabeth's original prints are available for purchase from the site, via a secure checkout. Each photograph can be purchased in a variety of different sizes in order to fit any space or location in your home and to add that extra touch of warmth to any room. Some of these options include canvas wraps, magnetic wall mounting systems, custom glass and aluminum prints, and specialty prints on apparel items, all of which are available for the photograph of the viewers choosing.
In addition to her online galleries and products offered, Elizabeth is a writer, and she has included an essays section to the new site with one post so far, entitled "For the love of a dog". She plans to start a blog on the website to attract nature, animal and photograph lovers from across the globe. Clients of Elizabeth Sohnle may securely log into the site via their access code, to review their personal photographs.
Elizabeth states that, "I've been fortunate to come across some particular locations and subjects that strike up my own feelings and passions about what lies before me. It gives me great pleasure to share with you a few images of these wonderful settings."
When asked how she goes about capturing the photographs that bring such emotion to the viewer, She stated, "My goal is to recognize and understand the feelings and emotions that a particular image will elicit in other people as well as myself. If I get the view just right, then all of us will probably be pleased by that certain look on a puppy's face, the colorful symmetry in a bit of forest, or even the unexpected hues seen in an old building."
For more information on Elizabeth Sohnle, LizArt Gallery or to make purchases in her gallery collections call (414) 870-1610 or visit http://www.lizartgallery.com.
About Elizabeth Sohnle:
Based in Wisconsin, Elizabeth Sohnle worked for years as a critical care nurse where she became an acute observer of peoples' emotions and emotional reactions. Even after leaving her nursing position, Elizabeth makes sure to integrate these past emotional experiences into each photograph to achieve the most resonant response from the viewer. She has learned to be a keen observer of the world we live in, including the people and various creatures that inhabit it. Elizabeth is a freelance photographer, photographing and exhibiting all over the United States.