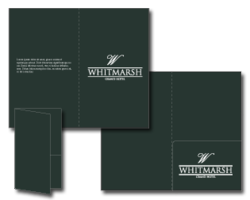 My1Stop.com understands the hospitality industry and wants to do our part to help their business grow. - Amy Silvers, Online Marketing/Web Development Coordinator
Fort Scott, KS (PRWEB) April 02, 2013
My1stop.com, America's Online Printing Superstore, has announced they have lowered pricing on one of the hotel industries biggest products; the hotel key card holder. Hotel key card holders are the perfect way to give guests their room key, but also a great way to advertise your business. Some hotels even partner with other establishments to offer a promotion right on the holder and room key, as a way to share the expense of purchasing key card holders.
"My1Stop.com understands the hospitality industry and wants to do our part to help their business grow," said Amy Silvers, Online Marketing/Web Development Coordinator. "We offer a large selection of materials, colors and styles to help cater to anyone who needs a card holder and stay within a budget," concluded Silvers.
Key card holders are the best way to help customers keep track of their room keys. It is also the one piece of marketing collateral that gets looked at repeatedly during the customer's stay with the establishment. Not only does this help the hotel, but anyone they are partnering with for special promotions. My1Stop.com specializes in hotel key card holder printing and offers 4 standard sizes, 12 material options, and depending on the material chosen, 3 color options. The large amount of options gives businesses a way to work within their budgets. Some hotels do not participate in co-op programs to offset costs, so the more saving options, the better. Also, ordering both plastic cards and holders from the same place helps ensure that the marketing collaterals are coordinated, colors complement one another, and often times saves on shipping.
Since 2005, My1Stop.com has been America's Online Printing Superstore specializing in niche specific industries including hospitality, as well as religious, medical, education, distribution/manufacturing, and greenhouses with many more to come. From asset tags to plastic card printing, and everything in-between, My1Stop.com provides high quality online printing with great pricing, fast production times and best in class customer service.
Amy Silvers
Online Marketing/Website Coordinator
My1Stop.com
800-691-7867