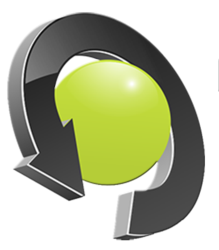 Commit The Time and You Will See The Amazing Results
Clinton, IA (PRWEB) April 02, 2013
Internet marketing expert, Dr. Mike Hamilton, has announced the re-launch of the improved Inception Chiropractic Marketing website. This website provides doctors with marketing marketing advice which enabled Dr. Hamilton and his wife to build a 500 visit per week practice in less than two years. The website covers every aspect of marketing from internal to external, and also provides frequently updated blog posts on the latest information available.
When contacted at his office, Dr. Hamilton commented, "The chiropractic profession is going through some very big changes today. For years many chiropractors have been able to sit back and rely on insurance companies to provide them with a pretty good living. Today with all the healthcare changes we are seeing those days are beginning to come to an end. Doctors are being forced to market themselves to the public to sustain their practices. "
Dr. Hamilton went on to say, "The unfortunate thing is that chiropractors don't have the education in marketing that they need to be successful. I meet too many doctors that are either frozen with lack of knowledge or they are wasting large amounts of money on things that will not produce a return on their investment. They are acting out of desperation instead of knowledge and confidence."
Finally, Dr. Hamilton said, "I put the Inception Chiropractic Marketing website together to help my fellow chiropractors learn all the details of how my wife and I built a huge practice in a short period of time. Every detail that I could remember about the marketing programs we did is listed on the website. There is truly an education there worth thousands of dollars for free. "
Dr. Hamilton believes that every chiropractor can be successful with their marketing efforts if they are willing to commit themselves to the process of learning. What's difficult for most of us is taking the time to really sit down and complete each and every task. We tend to give up before we can reach the success that we crave.
If you are interested in learning how to generate almost unlimited numbers of new patients you should visit the website at http://www.Inception-Chiropractic-Marketing.com. The site is filled with free step by step instructions that anyone can follow.
Dr. Mike Hamilton is also the co-owner of Inception Chiropractic Websites. He and his wife work each and every day to help doctors of chiropractic reach their online marketing goals. You can learn more about online marketing at http://www.Inception-Chiropractic-Websites.com.