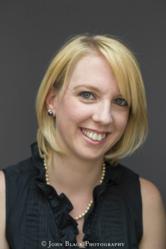 The motivation behind this workshop is to really help real business owners understand the basics of SEO and how they can apply those principles to their own web sites
Farragut, TN (PRWEB) April 02, 2013
Local internet marketing agency Smarter Searches, the Town of Farragut, and the Farragut Business Alliance are partnering once again to bring a free search engine optimization workshop – "SEO Fact or Fiction: How to Get Noticed In the Digital World" – to the Farragut Town Hall on Thursday, April 4, 2013, at 6 p.m. This workshop is being offered as a benefit of the Farragut business license program and follows up on the social media workshops offered in the fall for the same program.
Courtney Herda, owner of Smarter Searches, will instruct Farragut business owners and entrepreneurs on the best ways to understand and optimize search engine rankings and how their businesses can generate a higher quantity of quality leads online. In addition, the workshop will provide the tools to differentiate between SEO facts and fallacies and give strategies on how to improve the user experience on existing websites while adhering to webmaster guidelines.
Herda says, "Every single day I talk to clients about things they've heard, things they've read, and things they think they should be doing and most of them are false. The motivation behind this workshop is to help real business owners understand the basics of SEO in a tangible way and how they can apply those principles to their own web sites."
The workshop is open only to Town of Farragut businesses who have obtained the business privilege license. Businesses can find complete information on the business license ordinance and apply for the license online at http://www.townoffarragut.org. Pre-registration is required; call 865-966-7057 to register by Wednesday, April 3 at 5 p.m.
The Farragut Town Hall is located at 11408 Municipal Center Drive across from the Farragut Branch Post Office. For more information and to register, call 966-7057