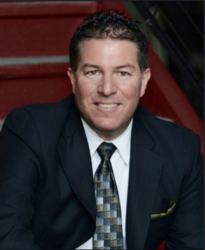 Implementing the strategies of top salespeople isn't rocket science, but it isn't easy either. You have to be consistent and remain motivated. -- Gary Michels
San Ramon, CA (PRWEB) April 03, 2013
On the heals of AT&T's announcement of the arrival of the Galaxy S4 to the nation's fastest 4G LTE network, Parrot Cellular, AT&T's top authorized dealer, asked Gary Michels, leading motivational speaker, sales trainer and radio personality to help implement a train-the-trainer program for sales techniques.
"I love working with an organization that love what they do and want to be the best at it", said Gary Michels, Co-founder of the sales coaching company, Southwestern Consulting. Gary will be covering sales techniques and strategies for closing sales, and exerpts from his signature keynote, "Millionare Mindset". "Implementing the strategies of top salespeople isn't rocket science, but it isn't easy either. You have to be consistent and remain motivated."
"I'm proud of my team and the service we provide", said Michael Iturreria, Vice President of Sales at Parrot Cellular. "We work hard to recommend the right product at the right price the first time for our customers."
Gary will deliver the sales training Wednesday, April 10 at the Marriott Hotel in San Ramon, CA.
Parrot Cellular is an exclusive agent for AT&T Wireless. With more than 80 locations throughout Northern California, Parrot Cellular is one of the largest wireless retailers in the state. For more information on Parrot Cellular, or to find the store nearest you, please visit http://www.gotoparrot.com, call 408-866-8255 or email help(at)gotoparrot(dot)com.
Gary Michels currently serves as Co-founder of the motivational training company, Southwestern Consulting, and speaks regularly on the Success Starts Now seminar speaking circuit. Gary writes frequently for various organizations and companies on sales excellence and is the author of Gettin' In and Gettin' Out, How to Get In Every Prospect's Door and Get Out with a Sale and Turn It Up A Notch Weekly. He conducts public seminars and sales conferences across the country, as well as individual sales training, sales coaching, and consulting. Clients that follow the program conservatively see a 15-20% growth within 3-6 months and 50% or more year after year . If you want to increase profit margins; improve your sales team's confidence and competence; and produce more consistent sales results, contact Gary Michels at http://garymichelssalesmotivation.com/contact-us/.