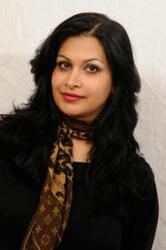 I do everything possible to restore my patient's teeth to a state of health and functionality.
Cleveland, OH (PRWEB) April 01, 2013
Root canal therapy is a treatment that causes anxiety in many people. A facial and oral surgery practice in Medina is seeking to change that, offering sedation and a "soothing atmosphere" for patients who need it.
Dentists recommend root canal therapy when patients present infection or damage in the tooth's pulp, which can be caused by a fractured tooth or untreated cavity.
While there are many endodontists in Ohio who perform root canal therapy, few of them offer sedation with a general anesthetic, according to Dr. Najia Usman.
"It's safe, physician-administered, and most importantly – comfortable," say the doctors at Visage Surgical Institute. You can watch the root canal segment "Face Facts" this Tuesday during Dr. Oz at 4 p.m.
About the Medical Field of Endodontics
An endodontist is a dentist who has undergone at least two additional years of training in the diagnosis and treatment of challenging dental cases. They specialize in treatment of problems inside the teeth, including the pulp and surrounding tissues.
"My work involves diagnosing patients who are experiencing oral pain or who have sustained an injury to their teeth," Dr. Usman explains. "I also treat abscess or infection, and do root canals. I do everything possible to restore my patient's teeth to a state of health and functionality."
About Visage Surgical Institute of NE Ohio
Visage Surgical Institute is located in Medina, Ohio. The practice offers a wide range of medical services, including oral-maxillofacial surgery, cosmetic surgery, endodontic therapies, and anti-aging treatments.
Doctors and staff at the Visage Surgical Institute will present a new Face Facts segment each month. Viewers can tune in to the Dr. Oz show each week or view their website, http://www.visagefacialsurgery.com, to learn more about their services.