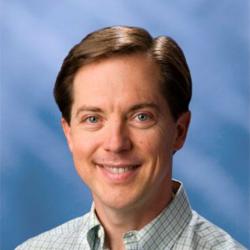 San Francisco, CA (PRWEB) April 01, 2013
Kontagent, the leading mobile customer intelligence solution provider, is proud to announce that Charles Marker has joined the company as vice president of engineering. In his new role, Marker will be leading Kontagent's engineering efforts, overseeing the design and development of Kontagent's next generation of data intelligence solutions.
Marker is a Silicon Valley veteran and has held executive positions at a number of prominent technology firms. Prior to Kontagent, he was VP of operations and developer software at Yahoo! In this role, he was responsible for developing software for managing the company's infrastructure and enabling software development for its properties. He has served as VP of software at Qualcomm/Atheros, where he was in charge of software development for wifi and GPS products. He was also VP of engineering at Geocast Network Systems and has held various senior management roles, including director of engineering at Silicon Graphics, Inc. Additionally, Charles co-founded BDNA Corporation, a leading provider of IT infrastructure insight and analysis.
"We are very pleased to welcome Charles to the Kontagent team," said CEO and co-founder Jeff Tseng. "As the mobile marketplace continues to expand and evolve, Charles' engineering expertise and vision will be crucial in helping Kontagent develop its roadmap of products and solving incredibly complex technical challenges. Charles and his team will be instrumental in creating the mobile intelligence solutions our clients need to stay competitive in the ever-changing mobile environment."
"This is a very exciting time for mobile businesses, and I am extremely excited to join the Kontagent team," said Marker. "I look forward to using my experience to help build a world-class customer intelligence platform. Mobile is poised to revolutionize business and commerce. Mobile devices are generating massive amounts of data, and Kontagent is able to provide the market large-scale analytics as a service. We empower our enterprise customers to get more information with every swipe, tap and scroll users make. Kontagent stands at the forefront of this change, leading the charge with its innovative mobile customer intelligence solution."
Marker received a bachelor's degree in electrical engineering from the Massachusetts Institute of Technology. He began his technology career as a scientist at the Lawrence Livermore National Laboratory, developing super computer operating systems.
About Kontagent
Kontagent is the leading mobile customer intelligence solutions provider for business enterprises, application developers, marketers and producers. Kontagent tracks over 250 million monthly active users, thousands of applications, and more than 250 billion events each month for customers around the globe. Its unique people, process and platform approach to MCI lets companies translate their metrics into actionable, data-driven business decisions. The company's proprietary mobile analytics solution, kSuite, was built from the ground up to help organizations gather, analyze and use their data to grow and dominate in the mobile marketplace. Kontagent has more than 100 employees and has offices in San Francisco, New Jersey, Toronto, London, Seoul and Tokyo. Its clients range from medium to enterprise-level companies from all over the world, including North America, Asia, Europe and Latin America. For more information, visit http://www.kontagent.com and follow Kontagent on Twitter: @Kontagent.