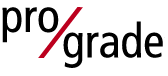 We're very proud of Genesis and always happy to open it up for outside review.
NORTH PALM BEACH, FL (PRWEB) April 02, 2013
Fitness and nutrition is a lifestyle for many, but it can be hard to know which products are good choices without trying them first. Prograde Nutrition, a science-based supplement company, and the blog Fishful Thinking partnered up to make that choice easier for one lucky contest winner, giving away a box of Prograde's newest product, Genesis.
Genesis is Prograde's "greens drink," a greens powder drink made with a rich basis of leafy greens blended with a wide variety of health supplements designed to aid in weight loss, lowering cholesterol, improving heart health, fighting inflammation and the effects of aging, and overall health.
The winner of the contest, Chrissy Cinfel, was just one out of 1644 entrants. The contest was part of a product review by Fishful's author, a blogger who goes only by Colleen. Colleen was provided with Prograde products for the purpose of a review and to offer the giveaway as a promotion.
Colleen was positive in her review of Genesis, noting it "has a nice bright and tart taste that matches well with the natural Greens flavor profiles" and stating it was better than other greens products she has sampled.
"We're very proud of Genesis and always happy to open it up for outside reviews," said Jayson Hunter, Prograde's head of research who helped develop the drink. "The individual ingredients have gone through extensive third-party studies of their own, but it's always nice to see health experts give their seal of approval."
Colleen blogs about healthy living and positive parenting and frequently reviews health products. The large box of Genesis that she gave away has a retail value of $79.95.
About Prograde:
Prograde Nutrition was founded by fitness experts who wanted to create higher quality supplements for their clients. Prograde emphasizes careful scientific testing and demonstrable results for all of its products. Genesis is the company's leading product, entering the market with a much more robust ingredient list than other greens powder supplements. More information is available at getprograde.com.