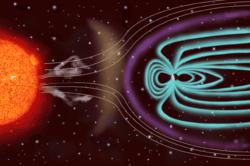 Global warming stopped 16 years ago..... Climate change legislation around the world has simply driven up energy prices and put taxpayers at risk
Calgary, Alberta, Canada (PRWEB) April 03, 2013
In the coldest March in 43 years in the UK, thousands of people are dying as unreliable 'green' energy sources like wind and solar are crippled by the cold and snow leaving taxpayers stranded. Friends of Science warn North Americans to stop carbon taxes and relax climate change policies.
"In Alberta, Canada the Pembina Institute wants early closure of coal-fired plants, but Dr. Ross McKitrick's review of their statistics shows the facts have been being skewed to drive a 'green' agenda," says Ken Gregory, director of Friends of Science. "Do we want a heat or eat crisis in Alberta? People will die."
Citing "misguided faith in green energy" and 'problems of an energy policy that puts expensive, inefficient green power before coal-fired and nuclear power." The Sunday Telegraph lambasted the UK government for "Too much green energy is bad for Britain."
The UK has suffered a "heat or eat" crisis for years since the inception of climate change policies and carbon taxes. Friends of Science state that this crisis situation is unnecessary. They state that advanced research shows the sun is the main driver of climate change. A growing number of citizens are joining their push for a review of climate change legislation around the world.
"Global warming stopped 16 years ago ," says Gregory, "Climate change legislation around the world has simply driven up energy prices and put taxpayers at risk of the consequences of cold- which includes death."
The Express claimed that one person is dying every 5 minutes from the "Big Freeze" and skyrocketing energy costs.
"Wind and solar power are unreliable in extreme conditions, which is exactly when you need efficient, reliable power," says Gregory.
Brits have been facing an ever increasing "heat or eat" crisis as energy prices have skyrocketed. Now the Sunday Telegraph editorial is calling for the repeal of the Climate Change Act 2008 which had brutal emissions targets that forces the closure of coal-fired power stations.
Ironically at the moment that Brito\ain most needs conventional fuel in the midst of a deep-freeze, Dr. Peiser's Global Warming Policy Foundation is reporting that a controversial Carbon Floor Price tax kicks in this week, driving energy prices up again.
Friends of Science offer membership to any interested member of the public who shares their views and wants to review the science of climate change.
The 10th Annual Friends of Science Luncheon featuring Dr. Benny Peiser on May 14, 2013 at the Met Centre in Calgary, Alberta is open to the public. Tickets on-line.
About Friends of Science
Friends of Science have spent a decade reviewing a broad spectrum of literature on climate change and have concluded the sun is the main driver of climate change, not carbon dioxide (CO2). The core group of the Friends of Science is made up of retired earth and atmospheric scientists.
Contact:
Friends of Science
P.O.Box 23167, Connaught P.O.
Calgary, Alberta
Canada T2S 3B1
Toll-free Telephone: 1-888-789-9597
friendsofscience.org
E-mail: contact@friendsofscience.org