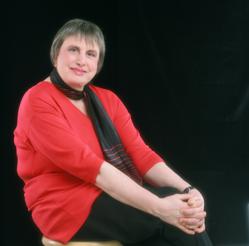 DVD reviews can now be written for the social media -- in 140 characters or less.
San Francisco, California (PRWEB) April 02, 2013
Now a new quickie DVD review column on the social media can help readers quickly decide whether to rent or buy a DVD or subscribe to a streaming video. Launched in January by film writer and producer Gini Graham Scott, after seeing new DVD releases almost every night for three years, the column features reviews of over four dozen films in 140 characters or less, so they can be featured on all social media platforms, including Twitter, Facebook, and LinkedIn. After a brief film introduction and highlights, each film is graded from A+ to F. The most recent reviews are listed at #DVDlatestrecs – and all of them are on the Changemakers Publishing page on Facebook.
The reviews include the following, listed in reverse chronological order:

Twilight:BreakingDawn:Part2.Bella likes power as vampire; threat of battle with Volturi clan thinking her child immortal. B (April 1)
Bachelorette.3 friends, bridesmaids at friend's wedding, wild night-before fling. Many mishaps. Unreal, dumb, rowdy humor. C (March 31)
This Must Be the Place. Aging rock star on journey to find father's guard in Nazi camp.Slow, meandering,2nd half better. B- (March 31)
Lincoln.Abe wheels & deals to pass 13th Amendment to free slaves.Realistic, great acting;too long, talky,2nd half better. B+ (March 29)
A Royal Affair.True story 1760s.Queen of crazy king finds love with court doctor; leads to scandal, transforms Denmark. A (March 29)
LesMiserables.Powerful musical.Ex-prisoner adopts dying woman's child, changes life, pursued by official in 1830s France. A (March 28)
This Is 40.Not very funny unrealistic comedy:married couple turns 40. Sex, gross out jokes.Dull if not your type of humor.C+ (March 26)
WreckItRalph.Charming tale. Guy in game wants to be good & finds he can use wrecking to help others.Clever animation. A (March 24)
ZeroDarkThirty.Woman CIA operative leads hunt for Bin Laden after 9/11.Good realism.Too long,especially interrogations. B+ (March 23)
Downton Abbey. Intriguing interplay of stories of English aristocracy/servants on cusp of social change.Season1:1912-14. A (March 22)
Hitchcock. Making of Psycho and love story of Hitchcock and wife who helped him. Strong cast.More on making psycho better. B+ (March 17)
Life of Pi.Indian boy seeks to survive on lifeboat with tiger. Amazing cinematography, CGI. Weak framing, sometimes slow. A- (March 17)
The Master.Overrated,long,talky.Hammy acting.Violent seaman joins cult on boat In 40s.Poor motivation.Why keep helping him? C+ (March 2)
The Sessions.Based on true story.Man in iron lung seeks sex with surrogate.Learns to love. Helen Hunt, John Hawkes great! A-.(Feb. 28)
Dexter. Great TV series.Blood expert hunts down, kills bad guys, juggles relationships with girlfriend, sister, cops. A (Feb 28)
Dredd.Sci-fi action.Tough judge, jury, executioner in future city against drug ring ruled by 1 woman.From 35yr Brit comix. B+ (Feb. 25)
Atlas Shrugged, Part II. Talky confusing struggle to save rr as guv takes over patents, economy. Plus mystery motor search. C (Feb. 24)
Anna Karenina.From Tolstoy.Married society lady swept off feet by cavalry officer, could lose all.Too stagy,tho stylish. B (Feb. 23)
Argo.Great.Based on true story.Fake film cover used to take 6 US embassy escapees as "crew" from Iran to Canada in 1979. A+ (Feb. 21)
Special Forces.French-made action film.Team rescues female journalist from Taliban.Lots of blood, killing.Great scenery. B- (Feb. 21)
Russian Ark. Amazing production: 2000 actors in costume; 300 years of Russian history at Hermitage shot in single take. B+ (Feb. 19)
The Awakening. Excellent ghost story.1920s independent woman ghost debunker discovers her own ghosts & love at old school. A. (Feb. 18)
Skyfall. After nearly dying, Bond helps M face down her biggest foe. Mostly good dramatic action, but overlong opening. A- (Feb. 16)
Chunhyang.2000 Korean, courtesan's daughter marries noble son; nearly dies by evil new guv before son return. Epic sweep. A. (Feb. 14)
Perks of Being a Wallflower. Charming coming of age story about shy freshman who meets offbeat seniors & first love. A- (Feb. 14)
High Crimes.Legal thriller. Woman lawyer learns husbands' real identity, defends him in military trial.Unlikely twist end. B- (Feb. 13)
Eastern Promises.Midwife finds links to female slavery & Russian mob in Britain after pregnant teen dies, leaves diary. A- (Feb. 12)
Law Abiding Citizen. Legal suspense thriller. DA hunts down man turned serial killer for justice after wife's murder. B (Feb. 11)
Deadfall.Brother/sister escape after casino robbery in deep snow; he kills; she falls in love. Solid suspenseful B flick. B+ (Feb. 10)
Celeste and Jesse Forever.Great romcom. Couple divorcing try to stay best friends, hard to let go. Realistic, sensitive. A (Feb. 9)
Here Comes the Boom.High school bio teacher becomes boxer to save music dept. Mildly amusing but unrealistic, predictable. B- (Feb. 8).
Little White Lies. French story. Friends avoid the truth on vacation after friend injured. Good but overly long, complex. B+ (Feb. 6)
Flight. Denzel great as airline pilot with drinking problem in crash investigation. Goodman unreal, ending a let down B+ (Feb. 6)
Seven Psychopaths. LA writer writing script about psychopaths encounters them. Amusing but hammy acting. B (Feb. 3)
A great foreign film: Želary, a Czech/Slovak film. A nurse resistance fighter hides in a village, marries older man she comes to love. A (Feb. 3)
Hotel Transylvania. Cute animated tale about human at castle for monsters and vamp daughter wants to see world. B+ (Jan 31)
The Paperboy. Terrific coming-of-age story in 1969 Florida. Mystery/murder as reporters try to free ex-con. Great actors. A (Jan. 27).
Universal Soldier: Day of Reckoning. Sci-fi action. Guy wakes coma, family dead, seeks revenge. Poor story, characters. C- (Jan 26)
End of Watch. Intriguing realistic film of ghetto cops. Slow in spots & found footage approach annoying. B+ (Jan. 24)
To Rome with Love. Latest Woody Allen. Lives and romances of familiar actors, some too much themselves. Fun but predictable. B+ (Jan. 20)
Compliance: based on true story. Complying with prank caller. Slow since much on phone but great B+ (Jan. 20)
Frankenweenie in stop motion & see 1984 short (A), GameChange on Sarah Palin choice (A-), Hit&Run, amusing (B) (Jan. 16)
Hit and Run: Amusing but not grea (B), Cosmopolis: Talky and boring (D). Breaking Bad: Great! Now on season 4. (A+) (Jan. 12)
Some recommendations for great films and TV series on DVD: Arbitrage, Breaking Bad, Luck, Boardwalk Empire, Mad Men. More recs each week. (Jan. 7)
The column on #DVDlatestrecs features 4 to 5 postings each week on the latest DVD releases, and if DVDs are phased out, the column will feature the latest downloads. Scott brings to these reviews a long experience in the film industry as a writer of over 15 scripts and the writer/producer of over 60 short videos featured on Changemakers Productions' YouTube channel: changemakersprod She is also an author of The Complete Guide to Writing and Producing a Low-Budget Short Film, published by Hal Leonard's Limelight Editions, as well as the author of over 50 books published by mainstream publishers, including Random House, Simon & Schuster, and AMACOM.
Her latest video is a Hollywood-style short film based on the full length feature Dead No More, a suspense thriller about a woman in cryonics suspension who is brought back after 20 years. Scott's website for film writing and production is Changemakers Productions
Gini Graham Scott is also the founder of Changemakers Publishing and Writing Besides publishing over 30 books through Changemakers Publishing, the company helps others write, publish, and promote their own books.
Scott received a PhD in Sociology from the University of California in Berkeley, a JD from the University of San Francisco Law School, and MAs in Anthropology, Mass Communications and Organizational/Consumer/Audience Behavior and Popular Culture and Lifestyles at California State University, East Bay. She is getting an additional MS in Recreation and Tourism in 2013. She has spoken about the topics of her books to many groups and the media, including appearances on Good Morning America, Oprah, and CNN.