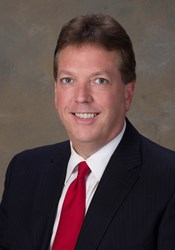 It will be great for small business, great for individuals who can finally invest, and great for the American public
Tampa, FL (PRWEB) April 02, 2013
Crowdfunding expert Kendall Almerico, the CEO of crowdfunding site ClickStartMe, explains equity crowdfunding that will be allowed under the Jumpstart Our Business Startups Act (the JOBS Act) when the SEC enacts its rules later in 2013. Since the JOBS Act was signed into law in April 2012, people have been anxiously waiting for the SEC to pass the rules that will open the doors to selling equity in a business online through crowdfunding for a new business startup.
"When the SEC rules go into effect, businesses will be allowed to raise funds online through a crowdfunding portal," Almerico says. "A few years ago when banks started to thumb their noses at small businesses, things looked bleak, but now the American Dream returns with crowdfunding."
Almerico notes that although sites like ClickStartMe already allow businesses to raise funds though donation-based, or non-equity crowdfunding, it is not legal for crowdfunding sites today to allow sale of stock or equity in a business. That will change with equity crowdfunding under the JOBS Act later in 2013, which will involve an actual investment in the company and actual ownership in the company for "the crowd."
Almerico, who is also an attorney, says the JOBS Act already has some clues as to what will be coming when equity crowdfunding becomes legal. "The JOBS Act states that there will be a $1,000,000 cap on the amount of equity raised through a crowdfunding portal in any 12 month timeframe," Almerico notes. "And, individuals will have certain limits on what they can invest. But, unlike now, individuals will have access to be in the game and allowed to invest."
Almerico says that an individual will be limited in any single equity crowdfunding investment to a total of $2,000 or 5% of the annual income or net worth of the individual, whichever is greater, if the annual income or the net worth of the individual is less than $100,000. For individuals with an annual income or net worth greater than $100,000, either 10% of the annual income or net worth of the individual will be the limit.
There are also some paperwork issues that Almerico notes. "Any business looking to crowdfund under the JOBS Act needs to get an accountant involved now," Almerico says. The crowdfunding guru notes that if a company plans to raise between $100,000 and $500,000, the JOBS Act requires a financial review by an independent CPA. For a raise of more than $500,000, the JOBS Act requires audited financial statements, which can be extremely costly and time consuming. Full text of the JOBS Act is available at several government websites.
Almerico also notes that there will be paperwork requirements with the SEC. "The JOBS Act calls for an informational memorandum to be filed with the SEC prior to launching an equity crowdfunding project," Almerico notes. "And after that, there will be annual filings required also." Almerico suggests discussing this with your CPA and a business attorney who is well versed in dealing with securities regulation.
Despite all the rules and regulations, Almerico remains excited about the JOBS Act rules to come. "The number of opportunities to bring back the American Dream will skyrocket," Almerico predicts. "It will be great for small business, great for individuals who can finally invest, and great for the American public."
Crowdfunding expert Kendall Almerico is the CEO of ClickStartMe.com, the rapidly growing crowdfunding site that "puts the fun in crowdfunding" and is a JOBS Act expert. Kendall Almerico is available for interviews, media appearances and speaking opportunities about any aspect of crowdfunding.