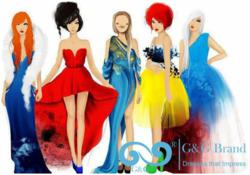 (PRWEB) April 03, 2013
GrandGown, a leading provider of women's dresses, announced availability of great discounts on its prom dresses collection. According to a senior spokesman for the company, the promotion will last from today until April 14, 2013 only.
Famous for the fine craftsmanship and excellent designing, GrandGown's prom dresses come in various designs (ball gown prom dresses, short prom dresses, and more). For those who love fashion deeply, and never compromise on quality and style, they can obtain their dream dresses from GrandGown.com easily with some clicks of a mouse.
"We are excited to launch the site-wide promotion for our dresses to attract more potential clients, because we know that each lady hopes to show off her best figure at a prom, particularly in front of photographers. However, if the dresses are available with great discounts, that would be perfect," says, the spokesman. "Now, GrandGown is offering big discounts for those who want to buy premium quality low-priced dresses."
As other competitors are continuously looking for ways to attract more clients, GrandGown put a lot of attention on the styles, designs, quality, and services, and they are trying their best to give each customer a pleasant shopping experience. Additionally, the company will release 19 new designs to its 2013 evening dresses collection next Monday to help ladies to keep up with the latest fashion trends.
About GrandGown
Found in 2003, GrandGown, a sub-brand of grandgowns.de, is supplying thousands of special occasion dresses for women (prom dresses, evening dresses, etc.). "GrandGown" is its trademark protected by the DMCA. For a lot more details about this business, please visit their website.