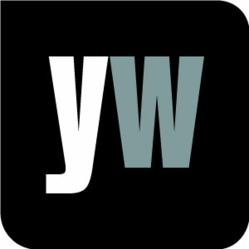 Everyone knows how amazing honey bees are.
London, UK (PRWEB UK) 6 April 2013
According to a new study from the University of Strathclyde, bees produce something which is antibiotic, anti-inflammatory, anti-fungal and anti-viral which can effectively fight a whole host of health problems, even MRSA. According to James Fearnley, author of Bee Propolis: Natural Healing from the Hive, human health could benefit immensely from the help of this product, known as propolis. The world expert from Whitby gave Yourwellness Magazine access to the best of his research on what he called "The Flying Pharmacy" of bees.
The article reported, "Everyone knows how amazing honey bees are. In the hive up to 60,000 bees live together without fighting, while performing a myriad of separate and unique tasks – foraging, heating, cooling, nursing, feeding, cleaning and dancing, all in perfect harmony. But how many people know that the beehive is also a flying pharmacy?"
James explained to Yourwellness Magazine that bees produce products, such as honey, propolis, pollen, venom, royal jelly and bee bread, which have been used as medicines for thousands of years. James produces the largest range of propolis-based products in the world. "At the moment we are focussing on products to treat oral health problems and are about to launch our new B-Gel," he said. "Tests show that B Gel is more antibacterial, more anaesthetic and more bio adhesive (it sticks) than Bonjella and it is safe for children."
James also detailed other health problems which propolis can be used for:

Immune support
Joint problems
Respiratory problems
Skin problems
Bee Propolis: Natural Healing from the Hive is available from major retailers.
Yourwellness magazine is distinctive in covering all aspects of well-being, from health and relationships, through fitness and family to work and finances. Yourwellness impartially explores all the options available from ancient to modern to scientific to holistic.
To find out more, visit the gate way to living well at http://www.yourwellness.com.