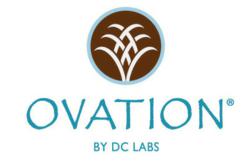 Family and children are an important part of our values at Ovation
Carlsbad, CA (PRWEB) April 04, 2013
Ovation Hair is pleased to announce its support for a life-changing non-profit organization called A4K Club/Children Without a Voice. This charity is on a mission to educate and help eradicate the serious issues surrounding the violence of "bullying", a common occurrence with countless families and children today at all ages and backgrounds.
Ovation Hair is known for its Ovation Cell Therapy Systems formulated to promote longer, stronger and thicker hair. Ovation's Advanced System is free of sulfates, parabens, and formaldehyde for superior hair care. The ingredients include vitamins, antioxidants, plant extracts, and aromatherapy scents that blend and complement each other to provide the best results. Testimonials from Ovation's clients are evidence of the care and quality that Ovation is committed to providing. In some cases, clients have stated life-changing benefits.
Ovation Hair is a family-owned company that not only cares about the quality of their products; they care about people and have contributed to various charities that are helping families and children since their beginning. One example is their support for Breast Cancer Awareness each October, giving back a portion of sales to the Susan G. Komen Foundation. Another Charity that Ovation is committed to supporting is Rady Children's Hospital in San Diego California. Ovation has pledged and donated thousands of dollars to this award winning facility that dedicated to providing the highest quality and most compassionate care to children and their families.
Most recently, they are adding a new charity to their commitment to giving back. As a family-owned business, they are aware of the issues facing children today in their areas of "bullying" and abuse. The statistics are startling:

1 out of 4 teens are Bullied.
As many as 160,000 students stay home on any given day because they're afraid of being bullied.
1 out of 5 kids admits to being a bully, or doing some "Bullying."
Playground statistics - Every 7 minutes a child is bullied.
After a personal experience of the son of one of the owners of Ovation, having encountered a playground "bullying" incident and standing up on behalf of the victim, Ovation decided to help aid the awareness of this serious issue and researched the most active organization that is making a difference. Ovation has add a new non-profit to their charity list; the A4K Kids Club and Children Without a Voice are a non-profit 501 (c)(3) charity, committed to providing educational programs and raise awareness to the growing, life-threatening issues involving "bullying" by educating parents, teachers, and communities. Ovation is encouraging everyone to stand up against bullying and instead make a positive impact on the lives around us.
The main launch for the new campaign is being centered around an event that is taking place on Monday, April 22nd. There are currently over 300 cities across the United States holding a "walk-a-thon" called March Against Child Abuse (MACA). This national campaign has gotten the attention of Washington, D.C., which is holding the largest attendance for the walks, in addition to numerous bands, artists, actors and politicians. Ovation is pleased to announce its support behind this event as an introduction to supporting the A4K Club's initiatives to educate and hopefully eradicate "bullying" issues with children.
About Ovation Hair:
Ovation Hair products by DC Labs are quality hair care products that are proven to be safe and effective to create healthy hair and accelerate hair growth. Ovation Hair Care products are developed as a natural system designed to help hair grow thicker, stronger and longer.