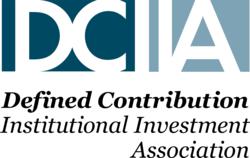 Lew Minsky, DCIIA's Executive Director, stated "the trend is to simplify menus, both by organizing them better and by consolidating the number of options. Precisely how to do this depends on what objectives the plan sponsor seeks to achieve."
Washington, DC (PRWEB) April 03, 2013
A newly released DCIIA paper, "What's on the Investment Menu? A Recipe for A Better DC Design" seeks to provide a framework for designing DC menus to improve plan participant experiences and outcomes. The paper reviews how menu design has evolved historically, discusses the objectives and philosophies of various sponsors, and defines menu construction frameworks for each philosophy.
Lew Minsky, DCIIA's Executive Director, stated "the trend is to simplify menus, both by organizing them better and by consolidating the number of options. Precisely how to do this depends on what objectives the plan sponsor seeks to achieve."
While all plan sponsors are striving to provide their participants with the best opportunity to reach a dignified retirement, there is no right or standard approach to achieve this objective. Each plan sponsor needs to determine their philosophy for running the plan, and articulate a set of objectives that align with this vision. By taking the time to think through the strategic guideposts initially, plan sponsors should be better equipped to make decisions about plan design and menu construction. While there is no single philosophy that suits all DC plans, two types seem to be emerging:
DC plans that focus on helping participants make "self-directed" choices, and;
DC plans that seek to guide participants toward investment options that are designed to deliver suitable retirement outcomes
Ultimately, DC plan sponsors need to build an investment menu that reflects both their vision and satisfies plan participants. In an effort to create better choice architecture, many sponsors have started creating menu "tiers" for their plans. However, this practice can be enhanced across all philosophical segments by designing the "tiers" based on three broad participant behavior profiles discussed in the paper.
Mr. Minsky further explained "to help address the needs of different profiles of participants, plan sponsors are increasingly designing investment menus around key objectives and organizing fund options into "tiers." Tiered investment structures can be designed to help participants with different behavioral profiles. And plans with a philosophy geared to be "self-directed" may opt for more choices and more tiers, whereas plans with a philosophy focused on "guiding" participants may opt for simpler menus".
This paper is part of a series of research projects focused on improving outcomes in defined contribution plans that the Defined Contribution Institutional Investment Associations (DCIIA) is developing. The paper is co-authored by Seth Masters, AllianceBernstein, Maria Hancock, Deutsche Asset Management, Fran Petrangelo, Fidelity Investments, John Galateria, J.P. Morgan, and Ben Jones, Russell Investments. The full report is available online at http://www.dciia.org or directly through the following link: What's on the Investment Menu? A Recipe for Better DC Design
About DCIIA
The Defined Contribution Institutional Investment Association (DCIIA) is a non-profit association dedicated to enhancing the retirement security of American workers. To do this, DCIIA fosters a dialogue among the leaders of the defined contribution community who are passionate about improving defined contribution plan design. DCIIA members include investment managers, consultants, law firms, record keepers, insurance companies, plan sponsors and others committed to the best interests of plan participants.