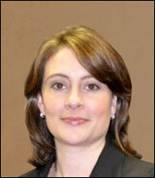 Her outstanding work ethic and dedication to perfection, as well as her expertise, are sure to help BPV continue to grow as an organization while staying compliant at all times."
Knoxville, Tennessee (PRWEB) April 08, 2013
BPV Capital Management announced the addition of Leslie L. Beale as General Counsel and Chief Compliance Officer.
In this role, she is primarily responsible for BPV's risk management programs and ensures BPV fully complies with all applicable legal and regulatory requirements. She also provides legal support throughout the organization. Before joining BPV Capital Management, Ms. Beale spent her career advising companies, both large and small, on a variety of business-related issues.
Ms. Beale began her practice with Ruby Tuesday, Inc., with over 40,000 employees. As Senior Attorney, she supervised the Employment Claims team and managed the majority of company litigation. She was also involved in a wide array of regulatory compliance matters.
Following her time at Ruby Tuesday, Ms. Beale practiced with the Knoxville office of Baker, Donelson, Bearman, Caldwell & Berkowitz, PC, one of the 100 largest law firms in the U.S. While there, she focused her practice on ERISA litigation and labor and employment law. Most recently, Ms. Beale served as the Vice President of Support Services and General Counsel for a local company focused on safety and health consulting, government contracting, and general construction. In this role, she was responsible for all legal and compliance matters, including human resources, contract administration, and litigation.
Ms. Beale is a summa cum laude graduate of the University of Tennessee at Knoxville's College Scholars program, having focused her studies on U.S. economic history. She also received her law degree from the University of Tennessee College of Law, with highest honors. Ms. Beale resides in Knoxville, Tennessee with her husband, Leo, and their four children. She is also active in community endeavors.
"Leslie is an excellent addition to the BPV Capital Management team," said Mike West, Senior Partner and CEO. "Her outstanding work ethic and dedication to perfection, as well as her expertise, are sure to help BPV continue to grow as an organization while staying compliant at all times."