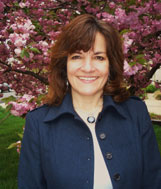 Recognizing and encouraging a woman's strengths, tenacity and commitment increases the success and opportunities of women everywhere.
Fairfax, VA (PRWEB) April 03, 2013
This week, Global Health Leaders Radio Show host Dr. Elvira will speak with Gina Stracuzzi. The topic of the episode is 'Supporting the Capacity of Women to Succeed'. Gina is the founder and executive director of eWomen International Mentoring Network. eWomen utilizes a network of committed women volunteers on email, Skype and social media to coach and mentor women in developing countries who are starting businesses or pursuing careers. Ms. Stracuzzi formed eWomen to help fill a need: a support structure and resource for women who must overcome huge obstacles to build their careers and businesses. As the number of women entrepreneurs around the world continues to swell to numbers greater than men, the challenge isn't getting started, it's staying on track. In most developing countries, the failure rate of women owned business is far greater than those started by men. The online relationships that eWomen offers, allows the women being coached or mentored to build on their drive and determination and develop the leadership skills they need to thrive in their work and in their lives. "Recognizing and encouraging a woman's strengths, tenacity and commitment increases the success and opportunities of women everywhere, "said Ms. Stracuzzi. "This kind of support should be another tool we consistently utilize in gender empowerment. Programs aimed at training women are a great start, but we need to take it one step further and provide coaches and mentors to make the value of these programs sustainable," she added.
eWomen is reaching out to development professionals, aid workers, educators, global entrepreneurs and others involved with the global community in an effort to find women around the world who could benefit from support that nurtures and encourages their entrepreneurial spirit, commitment to community, and education aspirations. eWomen is also seeking professional and business women to become volunteer coaches and mentors. For the volunteer, coaching or mentoring is an opportunity to have a direct impact on someone else's life in a way that is rewarding and enriching; the kind of impact that can change both lives. Volunteers are provided with all the training and support they need to make the relationship successful and fulfilling.
Ms. Stracuzzi has a Bachelors degree in Public Communication from American University, a Masters in Culture and Communication from New York University, and a Graduate Certificate in Global Health from George Mason University. For the past several years she has been working in Global Development and has been a global health coach to workers around the world.
For more information about the eWomen International Mentoring Network, please visit: http://www.e-wimn.org/
About "Global Health Leaders" Radio
"Global Health Leaders" is a forum that showcases and shares the outstanding contribution of global health leaders everywhere to make the world a better, equitable, and healthier place for all. The show is live every Friday morning at 9 a.m. Eastern/ Washington DC time.
Callers are welcome to join the conversation during the show by calling (347) 857-3528 or by Skype™ at midegousa. Listeners are also welcome to e-mail questions for Dr. Elvira and her guest before the show to radio(at)midego(dot)com. Questions will be answered on air. The live, Internet talk-radio show will stream from the host page at http://blogtalkradio.com/global-health-leaders. An archive is available immediately following the show or listeners can subscribe to the archives via the RSS feed. Follow the discussion and read more about host Dr. Elvira Beracochea and MIDEGO, Inc. by visiting the show's home page.
About MIDEGO
Founded in 2005, MIDEGO is a well-established global health consulting company, specialized in professional and organizational effectiveness in the health sector. MIDEGO's mission is to help countries exceed the Millennium Development Goals, hence the name of the company. MIDEGO helps clients improve how they work and save more lives while advancing in their careers. MIDEGO also works with partners to create and implement effective and efficient organizational health development strategies that are led by empowered local leaders. MIDEGO's online training and coaching programs help health professionals realize their career mission by leading the kind of changes they know they need to bring about in their countries. Find out more at http://www.midego.com
About BlogTalkRadio
Launched in 2006, BlogTalkRadio is a social media platform that allows users to host live, interactive radio shows, with no downloads or extra equipment needed. BlogTalkRadio's unique technology and seamless integration with leading social networks enables individuals, corporations and organizations to create and share their original content, their voices and opinions in a public worldwide forum. For more information, please visit http://www.blogtalkradio.com.