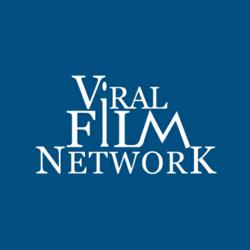 The biggest potential shake-up for the film industry since the dawn of the Hollywood studio.
(PRWEB UK) 4 April 2013
The ViralFilmNetwork.com has released an Enterprise Investment Scheme Offer Document to launch a whole new concept for the funding, production and distribution of feature films. The concept is simple. Members don't choose which film to watch, they vote on which script to be put into production and then make key decisions on the entire process all the way through to release. With the ViralFilmNetwork anyone can become a film producer.
"Recently there has been a lot of negative press about film investments. We're looking to turn this negative into a massive positive with an exciting investment opportunity that merges the world of film with the world of technology," said Simon Vause, CEO of the ViralFilmNetwork Ltd. "Our business model capitalises on the film industries current state of flux by opening up a new way to do business that will literally flip the film industry on its head."
The concept for the ViralFilmNetwork has been developed over the past three years. This won't just be an entertainment website. It's also a fully structured business model that is designed to drastically reduce the cost of production. This means that the ViralFilmNetwork is able to produce films for a fraction of their traditional cost. To put this into perspective a typical low budget feature costing one to two million pounds could be produced through the ViralFilmNetwork for between two to two hundred and fifty thousand pounds without sacrificing quality! The company intends to release at least six feature films within the first three years.
It's not just production that benefits from the cost savings provided by technology. Distribution, especially the typical 'loss leader' that is theatrical distribution is turned into an instant source of profit. This works by only ever booking a cinema screen if there is a registered audience to watch the film. Cinema owners love this concept because not only do they receive the booking fee for the screen they also generate revenue on all concessions sold, such as popcorn and soft drinks. ViralFilmNetwork will also act as a sales agent to promote the films it produces onto multiple media, worldwide.
ViralFilmNetwork is currently at the fundraising stage with an Enterprise Investment Scheme Offer Document that offers generous tax breaks and capital gains tax benefits for 'self-certified sophisticated investors' and 'certified high net worth individuals'. The share issue is open until the 28th June 2013. The company is looking to raise a minimum of one million pounds.
For more information on the ViralFilmNetwork, please visit the fundraising website at ViralFilmNetwork.com. Here you can find further details on the concept along with a video explanation of what ViralFilmNetwork is all about.
ViralFilmNetwork intends to launch the main website later this year. The team behind the ViralFilmNetwork have a superb blend of IT prowess and creativity. The directors and additional advisers have worked with a wealth of high profile clients including Warner Bros, HSBC, Tesco, Arcadia Group and Hewlett Packard. With film credits ranging from the low budget hit Trainspotting to the blockbuster Gladiator. It is intended for the ViralFilmNetwork to begin with low budget feature films and then grow and develop into a force that is able to rival Hollywood blockbusters. Find out more at http://www.viralfilmnetwork.com