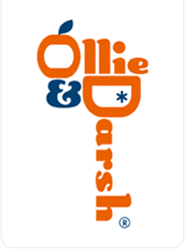 (PRWEB UK) 4 April 2013
Liverpool dentist, Ollie & Darsh, are celebrating this month after their Co-Founder and Clinical Director, Dr. Daz Singh was awarded the honour of the Six Month Smiles® Mentor title.
To obtain the prestigious title of Mentor status, dentists must be classed as experienced who also mentors other Six Month Smiles® providers.
The team at Six Month Smiles® said about Dr. Singh, known as Ollie to his staff and patients:
"You are definitely someone that regularly helps others, provides good insight and actively uses the Six Month Smiles® System."
Dr Singh is absolutely delighted with the acknowledgement for his dedication to the treatment.
He said:
"I really am thrilled that our efforts at Ollie & Darsh have been recognised and I'm very grateful for the kind words the team at Six Month Smiles® have said about me.
"The treatment itself is something we genuinely believe in, which is why our clinic is experienced in this area of orthodontics. I'm always happy to help others, whether that's our patients or other dentists, and the Mentor badge is one I'll wear proudly!"
The Six Month Smiles® treatment utilises specialised white wire with clear brackets to gently straighten and align teeth in an average time of just six months. Ollie & Darsh are approved providers and experienced in fitting of the specialist orthodontic treatment.