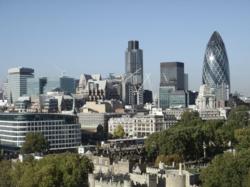 It's important that we realise that confidence in The City does not just benefit a few corporate firms; in fact it is felt along the chain.
London (PRWEB UK) 5 April 2013
For 2013, High Fliers offers an indication of what will happen to recruitment. Half of the employers, it says, plan to hire more graduates in 2013. Another third says they will maintain their 2012 levels. The top employer for new graduates in 2013 is Teach First with 1,260 vacancies, followed by the consultancy firms Deloitte and PWC, who are both planning to hire 1,200 new graduates. All in all, the study suggests the UK's top employers are planning to hire 18,306 graduates in 2013, an increase of 2.7% on 2012.
It is much better news than that which faced the business travel sector in 2012. Last year there were major cutbacks in recruitment. Firms were unsure of how much money they had in the long term, whether they could afford to expand or should focus their attention on securing their current position. The majority went for the latter. According to High Fliers Research, professional services companies downgraded their recruitment numbers three times last year. It meant they had 800 fewer trainee positions than they had originally targeted. Even graduates know how tough it is to find a job; in the City, investment banks hired 900 fewer graduates than they had expected to at the beginning of the year.
How does this relate to the business travel industry? The impact is twofold. Firstly if there are fewer people coming in then there is less of a need to accommodate those recruits and find them somewhere to live. Serviced Apartments are increasingly part of that process, providing a flexible place to stay that's centrally located and becomes a home from home before you find a permanent base. The second relates to confidence. If businesses feel they have less money to spend then they are unlikely to bolster already restricted budgets, like the pot of cash for business travel. Firms increasingly look for cost effective solutions to help them find places to stay when they are visiting their offices or clients.
This taste of growth in early 2013 is welcome news for the service industry supporting those in the corporate world and the City. As a company that specialises in providing serviced apartments to business travellers and graduate interns, Clarendon will benefit from the increase in the number of new recruits looking for somewhere to live.
Peter Morgan, Head of Marketing & Market Development at Clarendon Serviced Apartments states that, "It's important that we realise that confidence in The City does not just benefit a few corporate firms; in fact it is felt along the chain. A company like Clarendon Serviced Apartments, which has been working in this sector for 25 years, understands that when the City is confident and is pushing for growth - this time measured by new recruits - it benefits each of the industries that supports and services them".