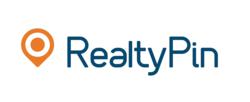 New York, New York (PRWEB) April 04, 2013
According to a report released by the U.S. Commerce Department last week, new home sales in February fell to the seasonally adjusted annual rate of 411,000 units, which is down 4.6% from January's numbers. January's sales pace was the highest since September 2008, so economists expected a slight decrease in February. They predicted February would see a 422,000-unit rate, but the number was even lower. Still, though, new home sales in February were still 12.3% higher than they were in February 2012.
Read about How Hard is It To Get a Mortgage These Days?
"The month-to-month decrease coupled with a simultaneous year-to-year increase proves that the housing recovery is still underway, but has been temporarily slowed down by a lack of inventory," says RealtyPin CEO James Paffrath. After all, many homebuilders are building new homes as quickly as they can, yet in some areas, it seems even that isn't fast enough.
Just how low is the inventory of new homes?
In February, it rose to 152,000 units in February. However, that's still very close to the all-time record low. As a result, there has been a lag in sales, and some economists worry if builders will be able to keep up with demand in the months to come.
At February's sales pace, it would only take 4.4 months for all of the homes currently listed nationwide – new or existing – to sell. That's up from 4.2 months' supply in December, but is still well below the 6.0 months that is considered a healthy balance between supply and demand.
"The spring is typically the busiest time for real estate transactions, with more homes selling between March and July than any other time of the year," says James.
Economists think more homeowners will list their properties in the months to come, which would boost the low inventory. "We expect to see an increase in homes for sale listing on RealtyPin.com this spring," says James.
More existing home sales would lead to a higher number of new homes for sale as well. After all, homeowners who want to buy a newly constructed home can't purchase it until the one they are currently living in sells.
Higher sale prices for existing homes should encourage more homeowners to list their properties, but only time will tell how many actually take the plunge and put a "For Sale" sign in their front yard.
Until inventory of all kinds – new or existing – increases, sale prices will continue to climb.
Take a look at February's statistics for proof. Although fewer homes sold than the previous month, the ones that did went for higher prices. The Commerce Department reports that the median sales price for a new home increased 3% from January of this year (up to $249,000 right now), and is up 2.9% from February 2012.
If inventory rises – meaning more homeowners put their current homes on the market, and builders keep constructing new homes at their current pace – the situation should correct itself, and home prices will level off.
But until that happens, it's a seller's market, so don't be surprised when the March numbers are released to see the median sales price of new homes increase once again. After all, there are plenty of eager buyers out there and not enough homes for all of them to purchase.