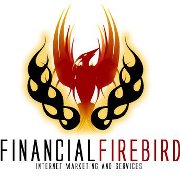 Premium Marketing found ideal space for its continued growth at 150 North Street in Pittsfield and looks forward to becoming a significant employer in the region.
Pittsfield, MA (PRWEB) April 07, 2013
Financial Firebird Corporation, in its capacity as the leasing manager for the historic Willison-Shipton Building at 150 North Street, Pittsfield, MA announces that it has entered into a rental agreement with Premium Marketing Enterprises Corporation.
Established in 1998, Premium Marketing operates as a business to business telemarketing company with a proven track record of helping clients increase revenues by providing highly qualified sales appointments.
Premium Marketing's direct contact marketing programs have helped commercial insurance agencies add millions in premium volume of new business to their books by providing highly-qualified business to business appointments.
Serving as one of a few approved vendors of Travelers Insurance, Premium Marketing also works for Nationwide Insurance agencies across the country.
Part of Premium Marketing's recent growth originated in providing prospecting services and lead generation campaigns to the technology and software industry. Premium Marketing helped tech companies build robust sales pipelines and generate millions in new business revenue by utilizing an approach that is based upon a proven account penetration methodology and business practice.
The Wollison-Shipton building, about to celebrate 125 years since it opened on April 12, 1888, provides office and retail space at reasonable rents in the heart of downtown Pittsfield, Massachusetts. Those leasing offices especially appreciate the absence of additional charges found at other buildings. Most Wollison-Shipton building tenants pay no extra fees for heat, air conditioning, electricity, gas, common area maintenance or insurance, real estate taxes or even high speed internet service. In addition to those services tenants receive use of a common conference room all included in the rent.
Besides local businesses who may wish to lease office space in Pittsfield, MA companies from out of town should think about Pittsfield in a few different instances. When looking for a place to house back office operations, tenants from New York City or downtown Boston may find the rents in Pittsfield 5 times less to 10 times less than those rents in those large cities. Employee costs in Pittsfield end up substantially lower than in a large city as an extra benefit. Those looking for a virtual office may find Pittsfield offers features to meet those needs too.
With low rent, bonus services, long term ownership, onsite management and nicely renovated space the Wollison-Shipton building stands out as a top choice for Pittsfield office space.
About Financial Firebird Corporation
Financial Firebird Corporation provides unbiased consumer information, software and marketing services for the mortgage, debt, foreclosure, auto lending and other financial, travel or real estate related industries as well as basic marketing, financial and website services for all companies including credit card processing. In addition to these businesses Financial Firebird manages and leases the historic Wollison-Shipton Building in Pittsfield, Massachusetts. Established 2000 and a proud BBB member.