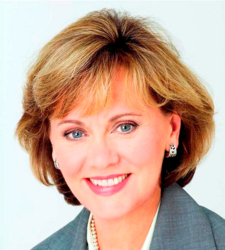 President Bioteau is a passionate leader of the UWHEN mission to develop and advance women in careers in higher education.
Salt Lake City, UT (PRWEB) April 04, 2013
Salt Lake Community College President Cynthia A. Bioteau will address The Utah Women in Higher Education Network's "Be a Woman of Influence," conference at Weber State University. The second annual state-wide conference will take place on April 5, at 8:30 a.m. in the Shepherd Union.
"President Bioteau is a passionate leader committed to the development and advancement of women in higher education," said SLCC vice president of institutional advancement Alison McFarlane. "Her presentation at the UWHEN spring conference will inspire and inform because of her support and commitment to mentor women and create advancement resources, and also because of the example she has set throughout her career as a female leader in higher education."
President Bioteau will be joined by leaders in education and politics from across the State of Utah. UWHEN founder and president Susan R. Madsen will be master of ceremonies. Representatives Becky Lockhart and Ronda Menlove from the Utah State Legislature are among the scheduled speakers.
The UWHEN spring conference will include a plenary session, morning and afternoon breakout sessions, a lunch with senior women leaders facilitating table discussions, and a closing panel moderated by former Utah Commissioner for Higher Education Cece Foxley.
UWHEN is part of a national group of networks that advance the work of the American Council on Education or ACE Women's Network. The UWHEN was created in 2010 as a resource for women in Utah who would like to develop leadership and advance their careers in higher education.
About the College: Salt Lake Community College is an accredited, student-focused, urban college meeting the diverse needs of the Salt Lake community. Home to more than 62,000 students each year, the College is the largest supplier of workforce development programs in the State of Utah. The College is the sole provider of applied technology courses in the Salt Lake area, with 13 sites, an eCampus, and nearly 1,000 continuing education sites located throughout the Salt Lake valley. Personal attention from an excellent faculty is paramount at the College, which maintains a student-to-teacher ratio of less than 20 to 1.
# # #