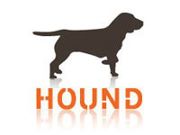 Hound has seen a steady increase in demand for service-producing jobs over the past few months.
Pasadena, CA (PRWEB) April 05, 2013
U.S. private sector employment grew by 158,000 jobs in March, according to the ADP report released Wednesday. The professional business sector fared particularly well, adding 39,000 jobs last month. These job trends were reflected in service sector hiring on Hound.com.
Total nonfarm private employment grew last month, according to ADP jobs data released this week. The U.S. economy added 158,000 in March, with the greatest job gains occurring in the professional-business sector. The professional-business industry alone added 39,000 jobs last month. This sector includes service providing industries like accounting, IT, and consulting. In contrast, the goods-producing sector experienced its slowest rate of growth in the last six months. The ADP report was based on payroll data for nonfarm private employment and the numbers were considered a forerunner for the Bureau of Labor Statistics report, scheduled for release on Friday. Taken as a whole, the report painted a picture of a job market that is growing steadily.
The ADP data corresponded with independently collected data from Hound.com, a leading website for job seeking professionals. Hound has seen a steady increase in demand for service-producing jobs over the past few months. Since the beginning of the year, accounting and bookkeeping jobs have predictably risen, as many firms have increased their staff in order to prepare for the current tax season. Hound currently lists over 32,250 accounting jobs on its website. Other service-producing sectors like customer service have also grown, with nearly 93,000 customer service openings listed on the site at the time of this release. As the economy has continued to improve, demand has returned for financial-related employment, with 49,181 financial service jobs currently available on Hound. These jobs run the gamut from entry level positions to management.
"During the economic downturn, the financial sector was obviously hit very hard from an employment standpoint," said Harrison Barnes, CEO of Hound.com. "As the economy is starting to pick up again, we're seeing a renewed demand for financial services, which has spurred hiring. We're seeing this trend across the board in many service-producing industries."
About Hound
Hound.com is a job search site based in Pasadena, CA. It is a part of the Employment Research Institute and owned by A. Harrison Barnes.