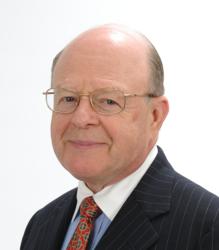 Jacksonville, FL (PRWEB) April 09, 2013
Mr. Spiak will discuss how current low interest rates create an ideal environment for hospitals to enter long-term fixed rate taxable debt market utilizing the FHA 242 and 223(f) insured mortgage program.
He will address the differences hospitals currently face in accessing the taxable and tax-exempt markets, focusing on case studies that demonstrate how hospitals can utilize HUD mortgage insurance to attain low cost, non-recourse, long-term debt. HUD's newest hospital insurance product, 223(f), will also be showcased. The 223(f) program is designed for acquisition and refinancing purposes, and is available to non-profit, for-profit and, governmental hospitals seeking the lowest long-term cost of capital.
Joseph A. Spiak, President and Founder of AMS, has 30+ years of experience with the FHA Hospital Mortgage Insurance Program, hospital administration and project management. Mr. Spiak began his mortgage banking career at Merrill Lynch where he spent 21 years committed to hospital finance. Mr. Spiak subsequently led the Banc of America Healthcare Finance Group, where he developed their FHA hospital program. UBS then hired Mr. Spiak to re-create the same program at UBS.
AMS, an FHA approved mortgage lender, is consistently the leading originating banker for new FHA 242 hospital loans. Collectively, its team has more than 100 years of experience with the FHA hospital program and healthcare finance, having completed more than $8.5 billion of FHA healthcare transactions.