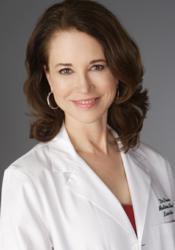 Lasers are the best way to treat brown spots. And you may want to consider doing that now, before summer comes.
Seattle, WA (PRWEB) April 08, 2013
Every week, Brandith Irwin, MD, offers readers of her website, SkinTour.com, a new skincare Tip of the Week. This week's tip provides information on how to treat brown spots before summer.
"We all have things about our faces that we want to improve. For some, it's sagging. For others, redness. For most of us who have had a fair amount of sun in our lives, it's brown spots. Brown spots are actually pigment," says Dr. Irwin. "Lasers are the best way to treat brown spots. And you may want to consider doing that now, before summer comes."
Dr. Irwin goes on to explain in her skincare tip, that in order to get the best results from a laser treatment for brown spots, it is crucial to avoid the sun for several weeks after your last treatment. Avoiding the sun is much more difficult in the summer months, thus she recommends patients seek out laser treatments before the start of summer.
Finally, Dr. Irwin explains how different lasers can treat different pigment issues, "If your main concern is brown spots, one of the best options is the Fraxel Dual. For some brown spots accompanied by redness, you could stick with the tried and true IPL/Photorejuvenation laser. If you are over 50 or so, you may want to consider a fractionated CO2 laser."
Sign up to receive Dr. Irwin's Tip of the Week.
Unlike most prominent dermatologists, Brandith Irwin, MD has no financial ties to any skin care manufacturer or laser company. She does not sit on any boards, act as a spokesperson, accept any fees, or endorse any line of cosmetics. She is a board-certified dermatologist who practices in Seattle, WA, at the practice she founded, Madison Skin & Laser Center. Additionally, she has published multiple anti-aging books, the most recent titled, "The Surgery-Free Makeover: All You Need To Know For Great Skin And A Younger Face."
Skintour.com has quickly become a highly sought out source for cosmetic dermatology and skincare product information for women on the Internet. Serving as an unbiased skincare and beauty resource, dermatologist Dr. Irwin not only provides women with expert articles on cosmetic treatments and skincare product information, she also answers questions from users to help them get the most out of their skincare treatments. For more information please visit http://www.SkinTour.com.