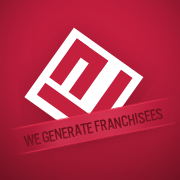 By allowing call-verified leads to opt-in for information on franchise brands relevant to them, we are giving our clients access to the most qualified and accessible leads possible. --James Song
Dallas, TX (PRWEB) April 08, 2013
Responding to changing industry demands, Dallas-based Executive Leads recently launched "Call Verified 2.0", a process that introduces the franchise brand to the prospective franchisee during the call verification process. This new process gives the lead an option of receiving additional information on franchise opportunities that match their interests and background. After a successful soft launch, the new operation was officially launched in the beginning of April 2013. The purpose of the new process is to give franchising clients high-quality franchise sales leads whose interests have been pre-confirmed.
"After getting feedback from our clients about what their lead requirements now demand, we realized we needed to further optimize our lead generation processes. That's where Call Verified 2.0 comes in," says Executive Leads Partner and Co-founder James Song. "By allowing call-verified leads to opt-in for information on franchise brands relevant to them, we are giving our clients access to the most qualified and accessible leads possible."
Executive Leads incorporates a unique philosophy in its operations: it focuses primarily on meeting the needs of prospective franchisees with relevant, appropriate franchise brands. The company first identifies leads through an integrated process that targets professionals in career transition. Interested candidates complete an online application by sharing their contact information, location and industry interests, and finances.
Users who have completed the application are then called by an account representative. The representative verifies each lead's contact, reported background and interests, and answers any questions the lead might have. Leads are then presented with the central feature of Call Verified 2.0—they are given a brief overview of the franchises relevant to their interests, and the opt-in option of receiving more information on those brands. Once the candidates express interest in any of the opportunities presented, they are sent a follow-up email detailing their verification and brands in which they confirmed interest.
"We're excited about the opportunities presented by this new process. Our operations already offer our clients quality, targeted leads, but this takes our lead generation services a step further," says Song. "We are conserving our clients' time, bringing them greater ROIs, and empowering them with quality franchise leads for more effective conversion rates."
Interested franchisors and clients can learn more about the process by visiting http://www.executive-leads.com.
About Executive Leads, LLC.
Executive Leads, an emerging leader in the leads generation industry, specializes in targeted lead generation services for franchise opportunities. Founded in Dallas, TX in 2007, the company holds itself to a lead-focused philosophy that is centered on providing great customer service and support to its leads by connecting them to franchises that are relevant and in line with their interests. This lead-focused approach has enabled the company to offer one of the most effective, cost-efficient services to the franchise industry.
Since its inception, Executive Leads has generated over 25,000 successful prospective franchisees for franchise clients across multiple industries throughout the United States. For more information, visit http://www.executive-leads.com.