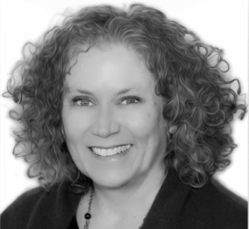 Salt Lake City, UT (PRWEB) April 06, 2013
Salt Lake Community College has made the 2013 Distinguished Faculty Lecture by English professor Lisa Bickmore available online. Bickmore presented the lecture "Narrative/Argument: Transacting Our Stories In Public" on April 3.
"Lisa's presentation was so excellent and so well received that we are making it available online so that her insights can reach a broader community," SLCC director of faculty services and study abroad Sandra Kikuchi said. "Her lecture focusing on digital stories was exciting and represents the best spirit of the Distinguished Faculty Award."
Bickmore's presentation explores how understanding more about story can help people understand argument and persuasion. She examines the way understanding narrative can allow people to participate more fully in their communities.
Salt Lake Community College's annual Distinguished Faculty Lecturer award was established to identify and recognize faculty engaged in important and exciting work they will share with colleagues and the larger community. The award culminates with the Distinguished Faculty Lecture, a scholarly event held each spring.
Lisa Bickmore attended Brigham Young University where she received a B.A. (1979) and an M.A. (1984) in English, and did graduate work at the University of Utah. An associate professor in the English Department, she teaches composition, creative writing, and writing studies courses.
Bickmore's book of poems Haste was published by Signature Press, and her scholarly and creative work has been published in such journals as Teaching English in the Two-Year College, Tar River Poetry, Caketrain, the Hunger Mountain Review, Terrain and Quarterly West. She was awarded the Mayor's Artists Award for the Literary Arts in 2008.
The 2013 SLCC Distinguished Faculty Lecture is available online: https://vimeo.com/6334810
About the College: Salt Lake Community College is an accredited, student-focused, urban college meeting the diverse needs of the Salt Lake community. Home to more than 62,000 students each year, the College is the largest supplier of workforce development programs in the State of Utah. The College is the sole provider of applied technology courses in the Salt Lake area, with 13 sites, an eCampus, and nearly 1,000 continuing education sites located throughout the Salt Lake valley. Personal attention from an excellent faculty is paramount at the College, which maintains a student-to-teacher ratio of less than 20 to 1.
# # #