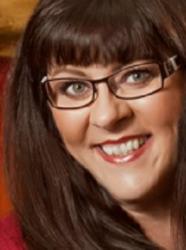 As a Sellers Representative Specialist and home presentation expert, be sure that I will get you "All The Money" for your valued property
Okotoks, AB (PRWEB) April 09, 2013
The Municipal Foothills District in Canada is enjoying a mid-recession mini real estate boom after the small city of Okotoks has made the headlines once again. Moneysense Magazine completed its annual review of the best places to live in Canada for 2013. Okotoks was ranked 36th of the 200 examined Canadian communities and also reached 18th position out of 139 small cities, putting it in the top 20% for both categories. Moneysense Magazine examined many factors in its annual review including average price of a home, average household income, crime index and doctors per thousand people.
Local real estate agent, Tracy Barker, has been enjoying growing interest in the area recently and even over the past two years. Tracy specializes in residential properties, rural acreages and higher value homes in the areas of Millarville, De Winton, Turner Valley, Okotoks, and Black Diamond and in an interview with the press, Tracy stated that:
"Everyone wants to go to bed and feel like they've done an honest day's work. As a real estate agent for Okotoks and the Municipal Foothills District, I can say that the wonderful community, overall safety and outstanding surrounding countryside scenery makes my job a lot easier than many of my colleagues around Canada."
"The Moneysense Magazine results came as no surprise and I expect higher results next year. The Mayor and Economic Development Team continue to do great work and always put the community first."
According to a local community reports, 98% of residents voted that Okotoks' quality of life was either 'good' or 'very good'. Meanwhile, strong commercial and residential growth has seen the construction industry turn over some $14 million in 2012, a figure which is up 69% from 2011. This is a significant sum of money during a recession were the construction industry has been hit with particular severity.
Background Story: A Community of Old-fashioned Values
This was not the first time the town had made the headlines recently and towards the end of last year, Okotoks won the 2012 Marketing Canada Award, an occasion which saw the local mayor, Bill Robertson stating:
"The town of Okotoks is very pleased to accept this award and to be recognized by our
peers on the hard work of our Economic Development team. We pride ourselves in
providing quality information to both our residents and visitors that promotes and
strengthens our wonderful community,"
The city is currently undergoing a continuous growth model and the town council stated that the "quality of life and community" will remain a top priority.
Notes for Editors
Tracy Barker is available for interviews regarding both the news and any specifics of the real estate economy for the Municipal Foothills District
Contact
http://www.tracybarker.ca
http://ca.linkedin.com/pub/tracy-barker/50/635/5a2
https://www.facebook.com/okotoksrealestate.tracybarker
https://plus.google.com/103703535718381836697?rel=author