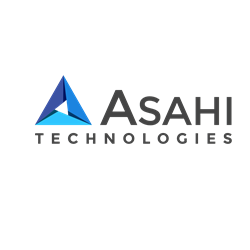 Our team of Google Analytics consultants accurately analyse and interpret the data to provide great business insights that ensure success beyond expectations.
New York (PRWEB) April 08, 2013
Robust website analytics and data analysis are the keys to achieving real time business intelligence. Google Analytics provides powerful digital analytics solutions for both small and large enterprises by offering business-critical insights beyond the surface-level statistics. The analytics software with its reporting tools facilitates organizations to make informed decisions pertaining to online marketing strategies. In short, Google analytics provides an in-depth and intuitive understanding of how audiences are discovering, visiting and using websites.
The premier website analytics tool monitors each and every element of an online storefront. Powered with essential features such as advertising, social, conversion, content and mobile analytics, Google Analytics works in favor of online enterprises and serves as a great medium for business growth. Additionally, businesses can access a myriad of applications from its app gallery to obtain more relevant data, automate business reporting, and effectively manage data. Nevertheless, proper installation and configuration of Google Analytics is crucial for taking right decisions that directly impact growth prospects. And to help businesses successfully deploy Google Analytics into their software stack, the New York based firm has launched Google Analytics Development Services.
Google Analytics, the leading web statistics service tracks the efficiency of all kinds of online campaigns enabling firms to evaluate, monitor and devise their online strategies for better performance. Marketers can find the most popular keywords that can help improve their SEO strategies and provide higher sales leads for their business.
At Asahi Technologies, the dedicated web analytics team critically analyses and evaluates the report generated by Google Analytics, delivering mission-critical insights for value added decision making. The NY based team with its extensive experience in developing custom-coded solutions for several clients from diverse domains enables seamless integration of the Google Analytics application into the existing system.
"Our team of Google Analytics consultants accurately analyze and interpret the data to provide actionable insights that ensure success beyond expectations," stated Mr. Vinod Subbaiah, the CEO and Founder of Asahi Technologies. The firm offers comprehensive Google Analytics consulting in the areas of strategy, implementation, optimization and training for both Google Analytics Standard and Google Analytics Premium. The services offered by Asahi Technologies include

Integrating Google Analytics with the client's website
Setting up advanced features such as Goal Setting / Conversions, and e commerce reports
Google Analytics based Search Engine Optimization
Reporting, installation, code, and configurations
Google Analytics API applications & support
Setting up custom reports
Monthly reports on key performance indicators
Website conversion rate recommendations
Campaign optimization intelligence report, etc
To help businesses know more about Google Analytics Development Services, Asahi Technologies provide a free online consultation to clients letting them understand their development options.
About Asahi Technologies
Asahi Technologies is a New York based web design and development firm that provides software consulting and Web solutions to small and medium level businesses all across North America. Asahi Technologies specializes in responsive design, cloud computing, online marketing, mobile application development and open source technologies. Under the leadership of Mr. Vinod Subbaiah, who himself started his career as a software programmer, Asahi Technologies' team comprises of experienced software professionals having extensive knowledge of technology with B2C and B2B operations. The firm's headquarters is located in New York City, NY.