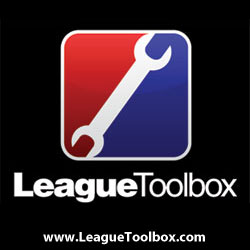 LeagueToolbox has saved us countless hours of work.
Their management software is so simple to use.

Bill, Downtown Little League Baseball, New York
(PRWEB) April 10, 2013
LeagueToolbox is happy to provide a free 30-day trial of their league management tool for all new customers. Why? Just ask Chad Theriault, CEO of LeagueToolbox, " We are so confident with our software that we let it sell itself." Our team has worked so hard over the past few years to take this software to such an amazing level that we know once a user takes the time to have a look at what it is capable of doing for their league, they will be sold immediately!"
Christopher Christie, Senior Partner and Customer Relations Specialist feels that LeagueToolbox is by far the leading league management software on the market at this time. He believes this not only because he has a stake in its success, but because he hears it from customers every day.
"We continually hear feedback from our customers that they have tried other software packages and were not completely satisfied. They constantly tell us that not only is our software superior in offering solutions to their manually run leagues, but that they appreciate the role they have in suggesting additions and alterations to our software that meet their individual league needs.
"Any league management software company that does not listen to their customer base for suggested improvements is closing the door on opportunity. Our customer base has various different channels to communicate with us including phone, chat, email and even a user forum for all active leagues."
In addition to the 30-day free trial, LeagueToolboix offers a 25% savings in activation fees when a league activates within the 30-day trial.
Be sure to take advantage of this free trial period and instant savings with LeagueToolbox.com.