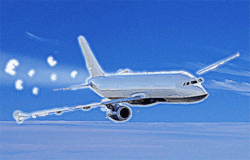 ...people will be able to quickly workout which product is the cheapest and best...
United Kindom (PRWEB UK) 8 April 2013
Alongside the pain many of us expect from the changes taking hold in the new tax year there was some good news for the British public over the weekend.
Changes designed to prevent businesses from charging excessive amounts to UK Credit Card users came into effect (through Consumer Rights (Payment Surcharges) Regulations 2012).
These "Rip Off" credit card charges, which have been commonplace for people buying flights, cinema & event tickets etc, saw consumers charged extra at the checkout for paying with plastic. Often businesses offered limited options to consumers trying to avoid these charges and the charges typically received little prominence prior to checkout (only appearing once a product had been selected for purchase).
What's perhaps worse is that the actual amounts individuals were charged for using their credit cards for purchases often bore little reflection the costs incurred by the recipient of the monies - leading many to believe the charges are little more than a revenue generation scheme. In fact the OFT estimates since 2010, consumers purchasing in the airline sector have spend around £300 million on payment fees.
Consumers, as Jo Swinson, Consumer Minister, rightly states, "...are fed up of thinking they will be paying a certain price for goods only to find out towards the end of the process that the final price is much higher."
Although the changes will not prevent businesses charging for debit & credit card use altogether they will stop them using the fees as a revenue stream to make over pricing seem lower, and more enticing, than it is.
A compareandsave.com spokesperson commented :
"It's great news for the UK consumer that businesses are go to have to be more transparent about pricing. Hopefully now people will be able to quickly workout which product is the cheapest and best, credit card fees should be broadly standard and therefore excluded from that equation."