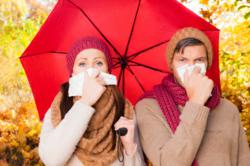 The AAFA experts are able to give each city a score in order to identify the top 100 worst allergy cities in the US
(PRWEB) April 18, 2013
To help Americans prepare for the allergy season, PURE Solutions, a leading provider of hypoallergenic technologies, shares the top ten allergy cities for spring 2013, which, according to the Asthma and Allergy Foundation of America (AAFA), has Jackson Mississippi on the number one spot. To comprise the top 5, it is closely followed by:
2. Knoxville Tennessee,
3. Chattanooga Tennessee,
4. McAllen Texas
5. Louisville Kentucky
The unveiling, which has the 6th to 10th ranked cities as follows: (6) Wichita Texas, (7) Dayton Ohio, (8) Memphis Tennessee, (9) Oklahoma City Oklahoma and (10) Baton Rouge Louisiana, has become an annual tradition in the United States. The AAFA, with headquarters in Washington D.C., is responsible for releasing the list of worst spring allergy cities each annually and according to Mike Tringale, a spokesman for the organization "many factors are plugged in to figure out which cities will get the dubious honor each year."
So how does the AAFA arrive at the results? The process includes examining the top populous cities including their respective pollen scores and other environmental factors, the total amount of prescribed allergy medications and the number of allergy specialists/doctors practicing in each city. With these factors quantified, the AAFA experts are able to give each city a score in order to identify the top 100.
It's been notable that more than half of the top 10 allergy capitals comprise that of Southern cities. Experts say not all cities will ever be equal because some regions have significantly higher pollen counts due to higher density and the type of plants, trees, grasses or weeds growing in the area. Other environmental factors which make some cities worse for allergies include wind, humidity, typical temperatures and air pollution, according to a report on http://www.webmd.com.
Although this information can be helpful, PURE advises against relying on this list to determine a suitable living place. Instead, as recommended by experts, it is suggested to perform allergy testing to identify a person's specific allergy triggers which may vary in reaction by individual. For example a person may be allergic to tree pollen but not grass pollen, and each trigger always varies from person to person.
Particularly in allergy-prone communities, talking to a physician is advised for preventative treatments. Some suggestions at home may include the use of hypoallergenic products, leaving coats and shoes in a separate or isolated area, keeping windows closed, and avoiding the outdoors when pollen counts are high. Living a healthy lifestyle and maintaining regular hygienic regimes should always be practiced as well to prevent the effects of irritants and germs. When traveling away from home, PURE has partnered with hotels across America to offer PURE Hypoallergenic Guest Rooms designed for guests with allergies or those looking for overall wellness in their travel. These rooms have been specially treated with PURE's patented 7-step purification process to significantly decrease irritants and germs on the surfaces and in the air.
About PURE Solutions NA
PURE is a company committed to providing solutions that allow individuals to live a clean, quality lifestyle, at home or on the go, especially those who suffer from allergies. Through their 7-step conversion process, PURE turns an average hotel room or conference space into a hypoallergenic indoor environment by removing 98-100% of bacteria and viruses. The concept utilizes state-of-the-art purification techniques where allergens and irritants are removed from surfaces, fabrics, and air flow through special treatment and the installation of a health grade medical air purifier. Aside from providing hotel guests with an allergy-friendly alternative with their PURE Hypoallergenic Rooms, PURE is also working on bringing their advanced technology to schools, offices, homes, and retail outlets. Over 300 of the nation's top hotels have installed PURE Rooms to date, and their system is being adopted at a rapid rate by hotels worldwide. Additionally, PURE Solutions received the 2008 Innovator Award from The School of Hotel Administration at Cornell University. For further information or to find a PURE Allergy-Friendly Guest Room location, see http://www.pureroom.com.