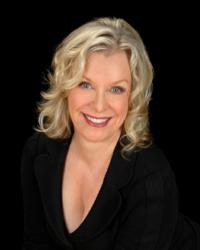 The ultra-affluents are starting to behave more like the HENRYs. For example, Zales bumped Tiffany's out of its first place as ultra-affluents' jeweler of choice in 2012.
Stevens, PA (PRWEB) April 11, 2013
The financial news is full of reports of rebounds in retail and consumer spending, but this post-recession growth is not occurring uniformly across the economic segments. Rather, it is the affluent consumer who is increasing his or her spending, with much of the increase coming from those making $100,000 to $249,999 per year, a segment known as the HENRYs (High Earnings, Not Rich Yet). This is according to the Luxury Report 2013, the newest research report from Unity Marketing covering five years (2008-2012) of affluent consumer behavior in the luxury market.
"I think the most important shift in the economy at large is the growing importance of the affluent (top 20% of U.S. households by income which represent about 24.2 million households) in driving the recovery," says Pam Danziger, president of Unity Marketing and author of the new Luxury Report 2013: The Ultimate Five-Year Guide to the Luxury Consumer Market. "The middle-class and lower-income folks have greatly reduced spending power, due to declining household incomes, tax changes and unemployment, so the affluent are the heavy-lifters behind all the news about retail and consumer spending growing. If you dig a little deeper into the numbers, you find it is the affluent behind all the good economic news."
Specifically, it is the HENRYs who are driving much of the improvement in the luxury goods and services markets. By 2012, the HENRYs had brought their spending levels back up to 2009 levels, even topping those by 3.4 percent. Even though HENRYs individually have a far lower spending threshold than ultra-affluents, there are about ten HENRY households for every ultra-affluent. That is why, with a total of 21.8 million households, the HENRY segment is a critically important part of the consumer market.
While the HENRYs have picked up the pace of high-end purchases since 2009, the ultra-affluents, those at the top 2 percent of incomes of $250,000 and above, have gone in the other direction. Ultra-affluents spent 14.1 percent less on luxury since 2009 and in 2012 their spending reached its lowest level in five years.
Danziger says, "The latest study shows the ultra-affluents are starting to behave more like the HENRYs. For example, ultra-affluents cut back their purchases across the carefully curated list of top luxury brands included in Unity's survey in clothing, fashion accessories, beauty, jewelry and watches sectors. That means even the high-income ultras are trading down to less premium brands. Further in 2012 Zales bumped Tiffany out of first place as ultra-affluents' jeweler of choice."
Ultra-affluents taking on the economical purchase behavior of the HENRYs
Looking to the future Unity Marketing expects affluents to continue to be strategic in their purchasing by making tradeoffs that will maximize their return on investment. They will continue to make strategic choices about which purchases will give them the most pleasure and which situations demand a true luxury brand purchase. For example, ultra-affluents purchased more mass-market beauty brands (L'Oreal Paris, Olay and Cover Girl) than luxe brands (Clinique, Lancome, Chanel) in 2012 and their purchase overall of mass beauty brands reached its highest level since 2008.
>>To download a chart showing ultra-affluents purchases of luxury brands in 2012 compared with 2011, click this link.
"Affluents are still cautious about spending on high-priced luxuries and are being strategic, like swapping high-priced Chanel lipstick for Cover Girl. They are also indulging in more of what I call 'premium' class goods and services -- below luxury, but better than mass – so for ultra-affluents the affordable Ann Taylor is the most purchased luxe apparel brand and premium priced Coach tops the list in luxury fashion accessories," Danziger says.
"Also, they are picking and choosing what works for them, like our recent study of luxury travel plans for 2013 where affluents plan to get to their destinations the cheapest, most cost-effective way, like flying coach or driving, but once they are there, they are willing to indulge in four and five star luxury hotels and dining experiences. That is, they are trading up and trading down strategically based upon what gives them they greatest return on their spending investment," Danziger explains.
Understanding the complex behavior exhibited by affluents is the first step in capitalizing upon this bright spot in the U.S. economy. The Luxury Report 2013 shows you how.
About Pam Danziger & Unity Marketing
Pamela N. Danziger is an internationally recognized expert specializing in consumer insights for marketers targeting the affluent consumer. She is president of Unity Marketing, a marketing consulting firm she founded in 1992. Pam received the 2007 Global Luxury Award for top luxury industry achievers presented at the Global Luxury Forum by Harper's Bazaar. Luxury Daily named Pam to its list of "Women to Watch in 2013."
Pam gives luxury marketers "All Access" to the mind of the luxury consumer. She uses qualitative and quantitative market research to learn about their brand preferences, shopping habits, and attitudes about their luxury lifestyles, then turns these insights into actionable strategies for marketers to use to reach these high spending consumers. Unity Marketing is the voice of the luxury consumer for such clients as PPR, Diageo, Starwood, Tempur-Pedic, Google, Swarovski, Constellation Wines, Luxottica, Orient-Express Hotels, Italian Trade Commission, Marie Claire magazine, and The Conference Board.
Follow Pam on Twitter at http://www.twitter.com/PamDanziger.
Pam's latest book is Putting the Luxe Back in Luxury: How new consumer values are redefining the way we market luxury (Paramount Market Publishing, 2011). Her other books include Shopping: Why We Love It and How Retailers Can Create the Ultimate Customer Experience, published by Kaplan Publishing in October 2006; Let Them Eat Cake: Marketing Luxury to the Masses-as well as the Classes, (Dearborn Trade Publishing, $27, hardcover) and Why People Buy Things They Don't Need.