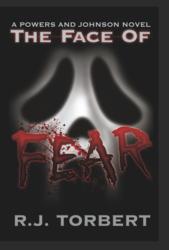 "… Equal parts horror and heart, The Face of Fear draws readers in with its complex characters and chilling plot only to prove that nobody is safe — or beyond suspicion."

—Hartford Book Examiner
New York, NY (PRWEB) April 08, 2013
"Who do you love?" Arguably the most recognizable face in the history of horror movies comes back as a novel; Ghost Face, the mysterious antagonist with an ever-changing identity and constantly shifting motives, is back. This time, the setting is Long Island and the enigma is more intense than ever. "The Face of Fear" tells the story of an inexplicable kidnapping that sets off a horrible series of events that shakes not only the village of Port Jefferson but the entire nation — and the reader.
A mysterious kidnapping leads to a series of murders in "The Face of Fear." Pressure mounts and complications arise as the local police force rushes to solve the case before it is too late, causing the characters to question both themselves and their ultimate purpose. With unforgettable characters and a tense, gritty plot, "The Face of Fear" is a haunting mix of horror and emotion that provides mind-bending insight into the nature of fear and truth.
"The Face of Fear" reintroduces Ghost Face to the world, and you'll never think of him (or her — or them) in the same way again. … Equal parts horror and heart, "The Face of Fear" draws readers in with its complex characters and chilling plot only to prove that nobody is safe — or beyond suspicion. With "The Face of Fear" Ghost Face makes the transition from screen to page, proving that true terror is found between the lines."
— Hartford Book Examiner
About the Author
R.J. Torbert has been a key figure in the behind the scenes history of the mask since 1996 including being responsible for the legal "baptism" of the name Ghost Face and The Icon of Halloween trademarks. In addition to being a veteran of the Armed Forces, Torbert is the co-executive producer of the photo-sharing app Sightings: Ghost Face. He lives in New York with his family.