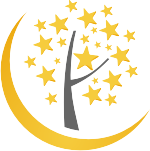 ...dreams speak in metaphors, so a dream about income taxes may appear to be about something else...
Herndon, VA (PRWEB) April 09, 2013
Could Tax Day be affecting people's dreams this week? Dreams Cloud, the most comprehensive resource on interpreting dreams and dreaming on the web, mobile and social media, says the answer is a resounding "yes".
Dreams Cloud's Dr. Robert Van de Castle, Professor Emeritus at the University of Virginia and a pioneer in dreams research, explains that dreams reveal a lot more about what's going on in our lives than we may realize. "By paying attention to our dreams, we can identify issues that we need to resolve in our waking lives…and this can include stress related to income taxes."
Dr. Van de Castle emphasizes that dreams speak in metaphors, so a dream about income taxes may appear to be about something else entirely. The kinds of dreams people have about income taxes will reflect what they think or feel about the process. For instance, someone who didn't fully or accurately report their income on their tax forms may have dreams filled with anxiety. A dream like this could feature others making critical remarks to the dreamer, for example. Someone who views income taxes as a boring but necessary chore might dream of taking forever to cut the grass. And a person who is worried about coming up with the money to pay his tax bill on April 15th could dream that his wallet is publicly and embarrassingly empty when he tries to pay his train fare.
To better understand the meaning of dreams, Dr. Van de Castle suggests that dreamers start by regularly writing their dreams. It always helps to develop a title for the dream which summarizes the way the person feels he or she is impacted by the situation. For example, "The guy from the government has his hands in my pockets (or purse)." He stresses no one can interpret another person's dreams, since only the dreamer truly understands what a particular symbol means to him or her. To illustrate, he explained, "A penny is the smallest coin we have, so for some people, a penny in their dreams could symbolize something insignificant or of little value. But for me personally, when I find a penny on the road, I see it as a gift from heaven. I always pick it up and save it. So, when I see a penny in a dream, it's a great sign for me. It's telling me I'm alignment in with the universe."
About Dreams Cloud
Dreams Cloud, a subsidiary of Dreams Book Inc. (DBI), is a global resource which specializes in gathering, saving, and tabulating a statistical compilation of dreams. The website provides its members with tools to log their dreams, create various dream journals, save them privately or share them publicly or anonymously, and receive reflections on their dreams. The goal of Dreams Cloud is to better its members' lives and those of the public through its efforts. To learn more about Dreams Cloud, please visit http://www.dreamscloud.com.
About Dreams Book Inc.
Dreams Book Inc. (DBI), a Herndon, VA, based company, is the creator and manager of various internet-based projects. DBI employs fractional management and in-house expertise and development as well as a multi-national outsourced team to create value for its stakeholders through synergetic and strategic project management. DBI specializes in projects that provide social benefits and have mass appeal.