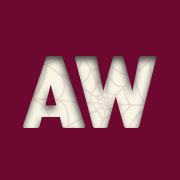 Frederick, MD (PRWEB) April 10, 2013
ArachnidWorks Inc. is pleased to host an Open House which will feature a ceremonial Ribbon-Cutting Event. This event will occur on Friday, May 3, 2013 and will be attended by the Frederick County Chamber of Commerce. Monica Kolbay, President of ArachnidWorks, will be on hand to execute the ribbon-cutting.
While the Frederick, MD advertising agency has served local and regional clients for years, the ceremony will celebrate the company's recent move into its new office space. Food and drinks will be available for attendees and the event is open to the public
About ArachnidWorks Inc:
Offering a full range of advertising and marketing services such as graphic design, web design, and internet marketing, Frederick, MD based ArachnidWorks Inc. serves Baltimore, Washington, DC and beyond. The firm also offers search engine optimization services as well as ad creation, copywriting, print media, logo design and other corporate identity services. ArachnidWorks is also an experienced media buyer in the Mid-Atlantic region.