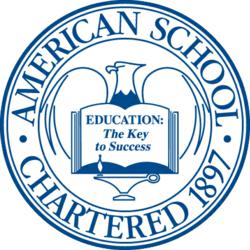 Lansing, IL (PRWEB) April 10, 2013
The American School, a leader in high school distance education since 1897, is proud to announce that its popular Physiology and Health and World Literature courses are available in an entirely online format. If students choose to do these online courses, they will receive the same textbook as used in the paper-based version of those courses, but all self-check tests and unit exams will be done online.
In addition, online exams are now available in paper-based versions of Earth Science, English 3: Composition and Grammar, Automotive: Know Your Car, Photography, Practical English and Psychology.
Currently the American School offers nine courses in both paper and online formats and offers online exams in 22 paper-based courses, but the School plans to expand its online offerings later this month to better serve the needs of its 30,000 students across the country and around the world.